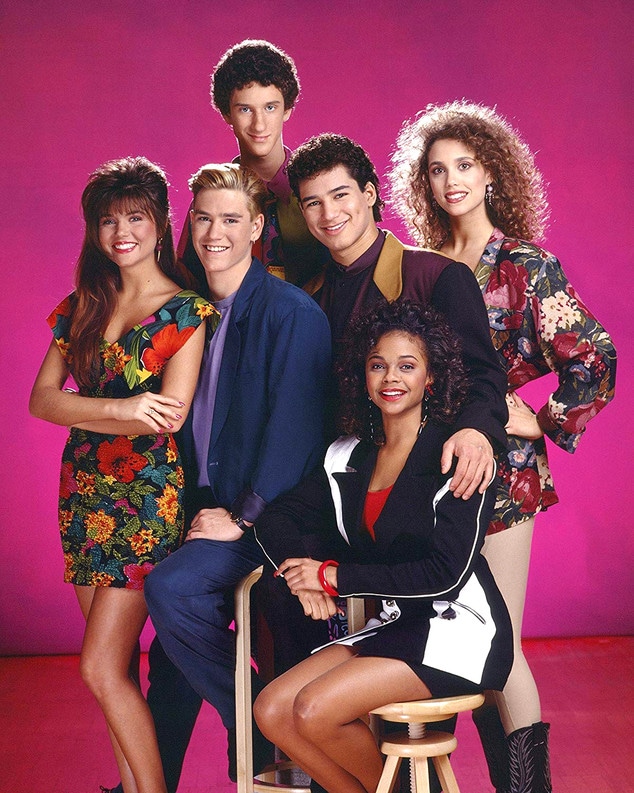 Chris Haston/NBCU Photo Bank
Mark-Paul Gosselaar doesn't love reboots, but if you have an idea to bring back Saved By the Bell, he's all ears.
"That's the question isn't it? I have no idea," he said on THR's Awards Chatter podcast when asked about returning to Saved By the Bell. Gosselaar said he respects what shows like Cobra Kai and Fuller House have done, but reboots aren't exactly his thing. "I'm OK, I mean me personally, never seeing a reboot ever again. I like original content…I don't need to see these reboots, me personally, I don't know the desire to see any of these reboots."
However, he's down to hear a Saved By the Bell pitch.
"If it was a good product that I thought wouldn't tarnish the original product, yeah, I'm open to hearing anything," he said. "I love what they've done with Cobra Kai. That type of reboot is what I would be interested in exploring."
He's even fine with working with Dustin Diamond again, despite any perceived bad blood over Diamond's book.
"Listen, I've worked with actors that I couldn't stand being in the room with. Dustin is not one of those people. Who cares about the book? The book was fiction…I don't know what it was," he said.
The big 30th anniversary of Saved By the Bell's premiere is coming up and Gosselaar said he would be interested in doing something with Jimmy Fallon on The Tonight Show again.
During the lengthy conversation about his career, Gosselaar opened up about the nerves he can vividly remember the first time he broke the fourth wall as Zack Morris on Saved By the Bell and revisited the friction the young cast, which included Mario Lopez, Elizabeth Berkley, Lark Voorhies and Tiffani Thiessen.
"Sometimes we loved each other and sometimes we hated each other," he said. "There were moments where Peter Engel had to sit us down and say, 'Guys we have to film a show here,' because sometimes we weren't talking to each other…because of the romantic entanglements and maybe you would piss of Tiffani and because Tiffani's friends with Mario, now Mario's not talking to me. And vice versa, something happened between Mario…It was a very small universe that we lived in and that we operated in."
And while Zack Morris was the epitome of cool for a generation, Gosselaar never really felt that way about himself.
"Zack Morris was a character that I created from seeing the really cool kids in my school. I was not one of those kids. I was a kid that—I wasn't in the low end, I wasn't in the top, I was somewhere in the middle and I would just observe, and I would see both sides of things," he said. "But Zack was a character that I was good at playing because I could manipulate my eyebrow to kind of give me a, for lack of a better word, a smirky douchey look. And the hair, I did the hair…Uneven smile, little smirk, I had all these little things I could do to be this character, but this was not me."
Listen to the whole conversation at THR.