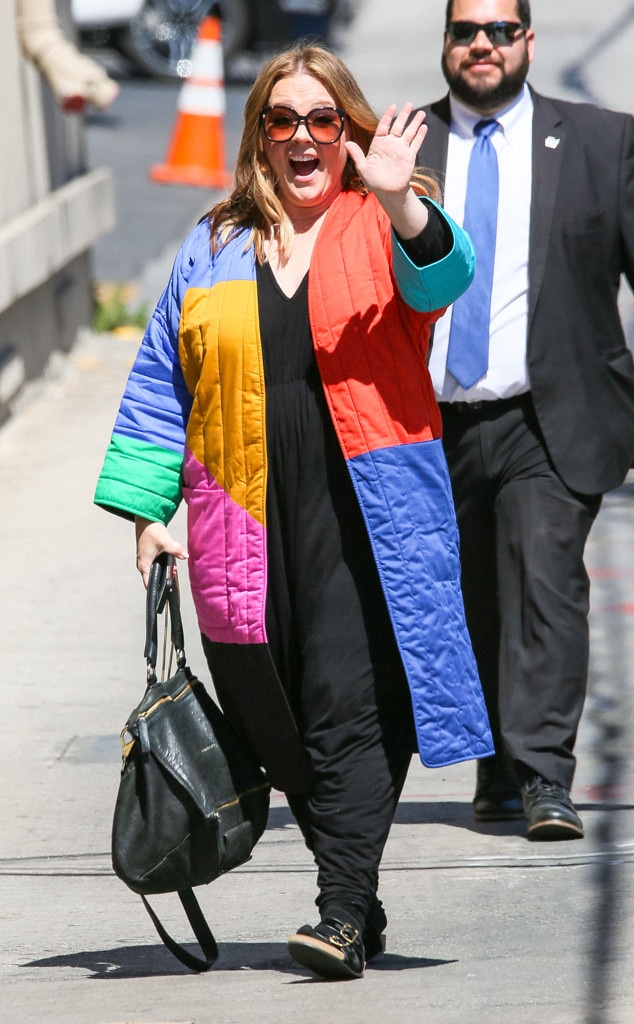 BG017/Bauer-Griffin/GC Images
Melissa McCarthy is capable of many things most people are not: Giving not one but two Oscar-nominated performances, winning Emmys, being funny and performing her own stunts.
But there is one thing, a much more common thing, that she says she is unable to do.
"I've done a lot of stunts but I could not, for any amount of time or money, keep a purse on my shoulder," McCarthy said on The Ellen DeGeneres Show on Thursday. "God, I wish that was a joke. I am built somewhat like a Christmas tree; I have no shoulders at all...I can't carry a lady's handbag. I can't do it."
So the actress opts to carry her purses by hand rather than wear them on her shoulder.
She has often been seen carrying handbags in public, and her character also has one in the crime drama The Kitchen.
"We'd be doing these aggressive scenes and I'd be like...'I'm so sorry, my handbag,'" she said. "And then there's scenes where I just started weirdly clutching it like a raw steak. I can't carry a lady's bag."
In the film, set in New York City in the '70s, McCarthy, Elisabeth Moss and Tiffany Haddish play mob wives and girlfriends who take over for their significant others after they go to jail.
The Kitchen is set for release on August 9.