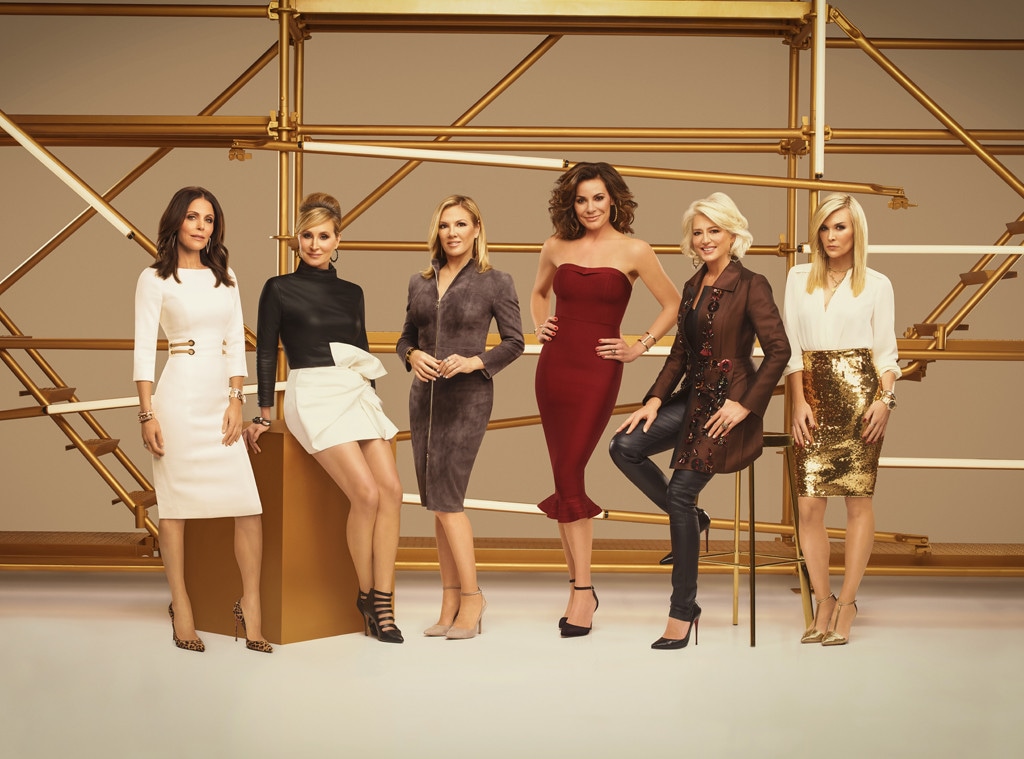 Bravo
It looks like The Real Housewives of New York City season 11 trip to Miami is one for the record books.
Bravo already released a preview featuring Bethenny Frankel reprising her iconic Scary Island line, "Go to sleep," this time directed at Sonja Morgan, and now we have the below showdown between Sonja and Luann de Lesseps with some slurring Dorinda Medley mixed in for good measure.
In the new preview of the Wednesday, May 29 episode of RHONY, the ladies are well into their Miami trip (and vacation booze it seems), when Dorinda and Luann go at it over…cabaret!
Dorinda demands an apology, but Luann doesn't want to be told what to say.
"I'll say whatever the f—k I want. Don't you tell me, like you said to me the other day, I'll do whatever I damn well please. And I will send you a lawyer's letter and you;'re not going to use me to bolster yourself up," Dorinda says.
Then Sonja gets involved, and Luann seems just as confused as us, the viewer. Luann even goads her for more of a reaction.
"I'm sitting here with sober eyes watching this and it's embarrassing. I don't ever want to be like that again," Luann says in a confessional.
Things devolve at the table, with Sonja and Luann both yelling at each other about tones and the way they're speaking to one another.
"You're a f—king diva," Sonja says.
"I'm not a diva," Luann counters.
And then she goes running from the table, right after Ramona Singer slinks away.
"I will not deal with you when you're drinking," Luann says as she tries to escape the scene. "F—king wasted."
The source of the fight? Seems to be Luann insinuating that Sonja is on some kind of pill and Dorinda being annoyed with what Luann says about her in the cabaret shows.
The Real Housewives of New York City airs Wednesdays, 9 p.m. on Bravo.
(E! and Bravo are both part of the NBCUniversal family.)