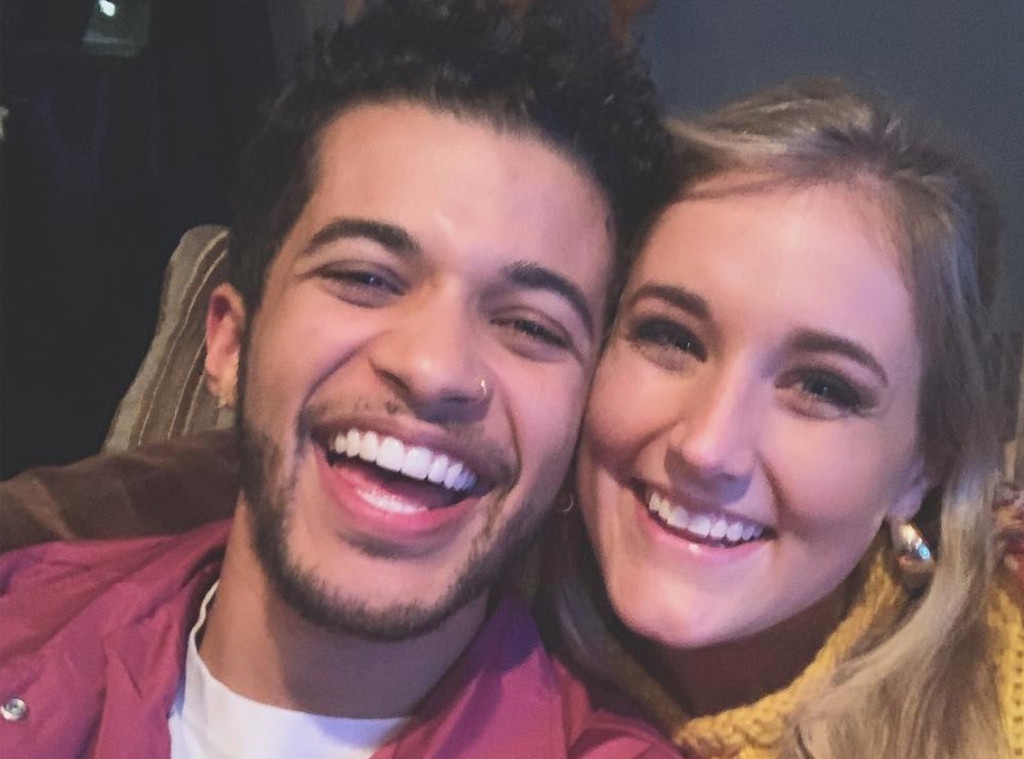 Instagram
Congratulations are in order for Jordan Fisher.
The Dancing With the Stars season 25 champ is engaged to his longtime love Ellie Woods. While the future groom popped the question in the couple's hometown of Birmingham, Ala. last week, he confirmed the happy news by posting a video of the romantic proposal on Instagram Wednesday.
"5/20/19 - I asked my best friend a question...and she said yes," he captioned the video. "I love you so much, Ellie Woods. Can't wait to make you my wife MY WIFE."
The bride-to-be did the same.
"5/20/19 I said yes to the love of my life! Can't wait to be your wife, Jordan William Fisher. Let's get married!"
According to People, the 25-year-old actor got down on one knee at Woods' parents' beach house—a "special place" for the couple. Fisher led Woods out to a deck overlooking a pond, which had been decorated with several bouquets of white flowers. The magazine reported the couple's pal, Nicholas, then started singing their favorite song "Best Part." At this point, Fisher asked her to be his wife and presented her with a pear-shaped diamond sparkler. 
Several of their loved ones were also there to celebrate the major milestone. In addition, many of his Dancing With the Stars pals congratulated him on Instagram.
"I AM SO SO SO SO HAPPY FOR YOU GUYS!!!" wrote his dance partner Lindsay Arnold. "AHHHHHH!!!!!"
According to the magazine, the lovebirds met when Fisher was just 13 years old and had been "best friends growing up." As for their future plans, the two told the publication they hope to have a year-long engagement so Woods, 20, can finish up school at the University of Alabama and begin work as a clinical nutritionist.
"A year gives us plenty of time for us to plan a wedding without it being super stressful," Fisher said. "We want it to be fun and full of love and excitement."
Cheers to the happy couple!