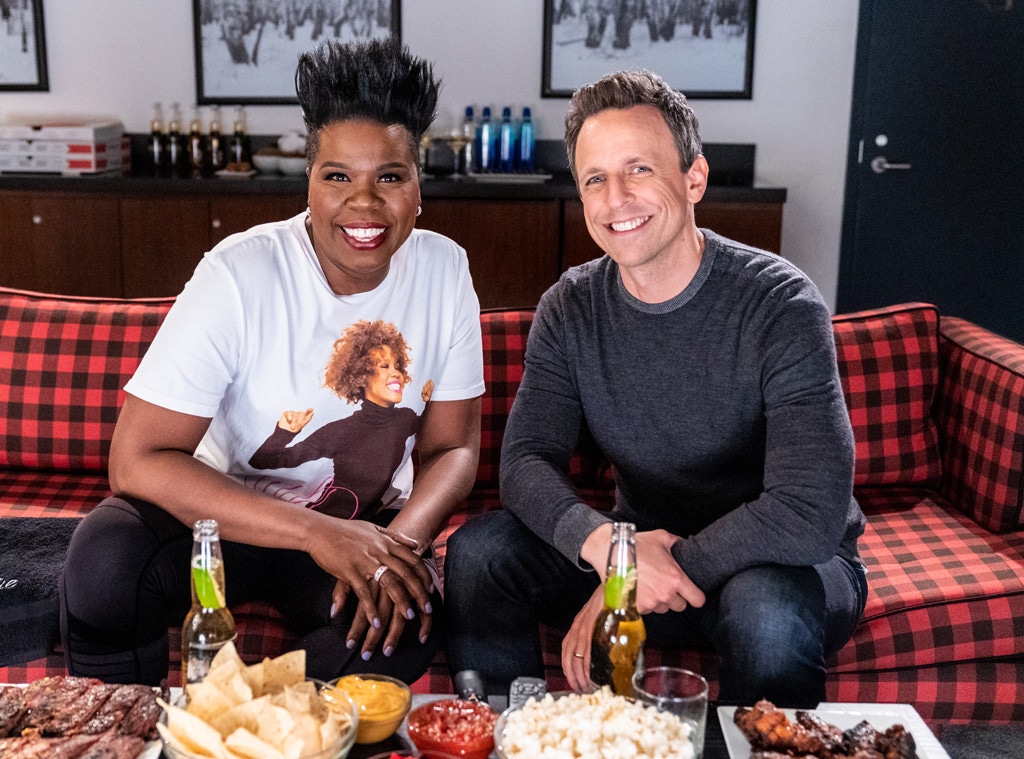 NBC
Your goodbye to Game of Thrones is not complete just yet. No, not until you watch the final Game of Jones.
"Well, I don't need to tell you that the final Game of Thrones aired on Sunday night. But, there is one last chapter yet to be written. Here it is: the final Game of Jones," Seth Meyers said introducing the fan-favorite Late Night segment.
"Thank you for taking this ride with me. I feel right now like the end of Thelma and Louise," Meyers told Leslie Jones. "We're in the car together, we're in the convertible, we're about to go off the cliff."
"I'm not going off the cliff. That's some crazy white woman stuff," Jones said.
When the two finally get into the episode, Jones gets to work, poking fun at victims of Daenerys Targaryen's slaughter, comparing them to somebody coming back from Las Vegas.
The two criticized some plot points, like why didn't the Lannister soldiers just say they serve Daenerys? When they got to Daenerys addressing her troops, Meyers nailed it.
"This looks like one of those really bad stand-up gigs where they're like, 'Here's the deal. The stage is really far away. It's outdoor. No microphone. Half the audience is on horses,'" Meyers joked.
For Jon and Dany's goodbye, Jones said, "That's his auntie! I swear to God, if Uncle Emer ever tried to kiss me like that, I'm calling the police."
Click play on the video above to see their reaction to Daenerys' death, Drogon's reaction, Robin Arryn's glow up and Bran as king.
The best part? Besides all the songs Jones sings for the characters, it's her commentary on Brienne of Tarth writing Jaime Lannister's story.
"This is the story about a one-handed f—k boy who f—king left me out in the snow in my housecoat," Jones said before being bleeped for a long time. "He took my virginity. Took my virginity and just rode off with one hand."
As for the ending and those disappointed with it, Jones said "I think they need to take a big glass of grow the f—k up because Game of Thrones is not real."
Late Night airs weekdays, 12:35 a.m. on NBC.
(E! and NBC are both part of the NBCUniversal family.)