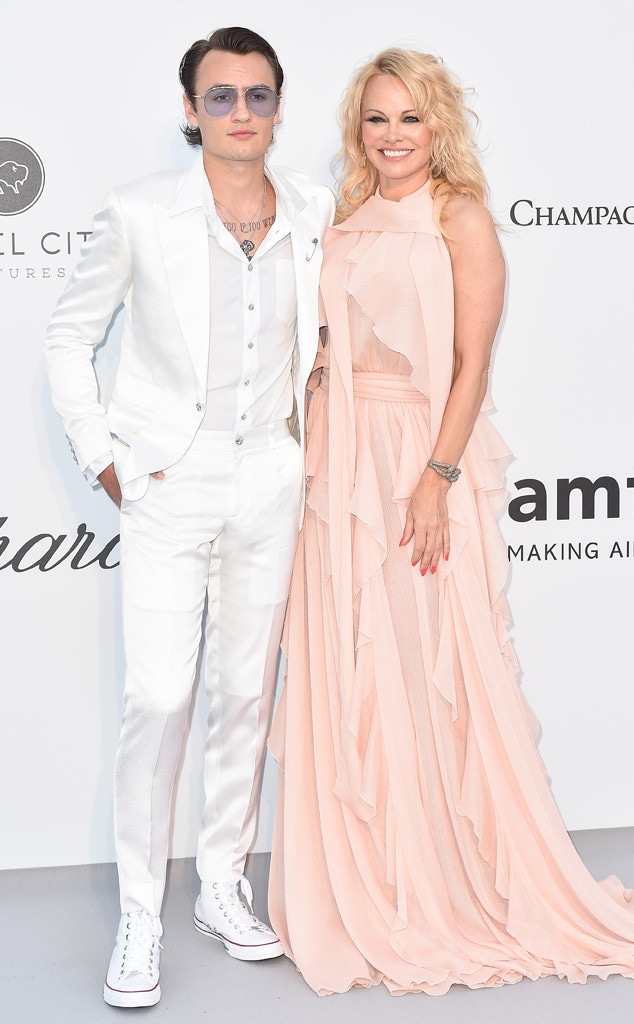 Dominique Charriau/Getty Image
The stars are shining bright in Cannes tonight!
As the 2019 Cannes Film Festival comes to a close, many familiar faces in Hollywood are coming together for a great cause. 
On Thursday evening, stars like Olivia Culpo, Nina Dobrev and Kris Jenner headed to the 26th annual Cannes amfAR Gala, which is described as one of the world's most successful benefit events and most coveted tickets in town.
While many red carpet looks deserve praise and attention, we can't help but notice Pamela Anderson's plus one for the glamorous night out. The actress stepped out with her 22-year-old son Brandon Lee and posed for photographs together. 
The actress looked beautiful in a light pink dress with matching nails. As for Brandon, he looked handsome in a white suit with high top Converse sneakers.
"There are certain people that will ultimately change and shape the course of your life. Mom—you've given me everything. I definitely wouldn't be here if I wasn't still trying to make you proud," Brandon recently shared on Instagram when praising his mom. "You've taught me so many things, and to never show my cards. You taught me how to love, how to stick up for what's right, and to always follow my dreams. We never had a perfect family, but it was better than that, it was real.... so thank you mom, for everything."
Ultimately, they aren't the only stars turning heads at the event. Take a look at our red carpet gallery below. 
And while the fashion is great, we can't help but acknowledge that the annual event aims to help keep the fight against AIDS in the global media spotlight. In other words, it's all for an important cause.
Enjoy the night, lucky attendees.