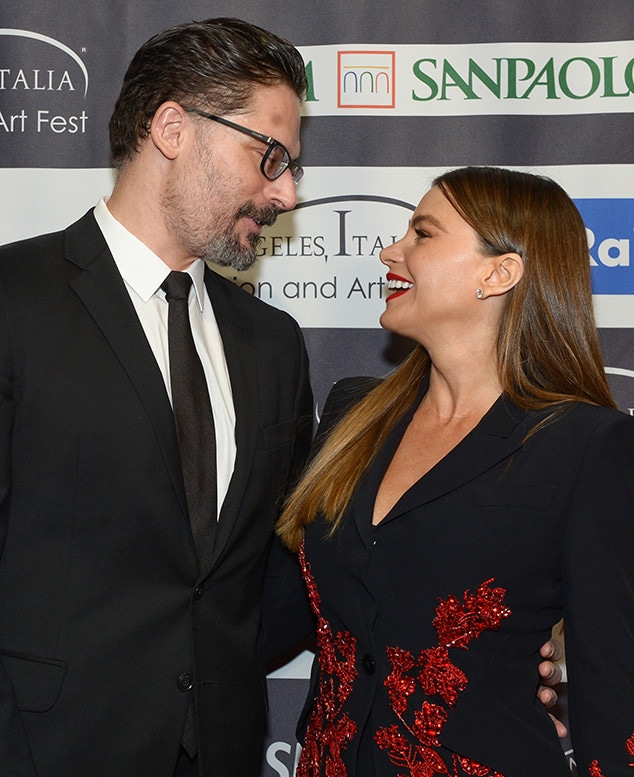 Tara Ziemba/Getty Images
Want to believe in love? Just read how Joe Manganiello talks about his famous wife. 
It's been nearly four years since the actor of Magic Mike fame tied the knot with Modern Family's Sofia Vergara back in November 2015. As evidenced by the True Blood alum's new interview with Men's Health, their romance continues to shine as much as their star power. 
"My life is great because I really like my wife," he told the magazine. "I like talking to her. I like goofing around with her. We f--king laugh all day long every day. My favorite thing in the world is making my wife laugh so much she cries. It's the best."
And, while they're among the most recognizable A-list pairings in Hollywood, you will probably relate to the ways they spend their days together. "We marathon Netflix and watch shows like Game of Thrones, Mindhunter, and Naked and Afraid," the told Men's Health. 
While their everyday activities as a couple are a lot less lavish than you might expect, they're no less sweet. For example, as the magazine described, he took Vergara to get shaved ice on warm night in Los Angeles. If you drove by them, you might have spotted them parked and singing along to The Cure with the windows down. 
Of course, life in Hollywood isn't always so uncomplicated, but it sounds like the pair, who will co-star in Manganiello's upcoming Bottom of the 9th, are a good match for each other and their unique circumstances. 
"I love that she knows how to take care of herself, obviously, because I needed to be with somebody confident. It takes a really strong and secure individual to handle the types of projects I've done," Manganiello said, recalling how female extras had ripped co-star Matthew McConaughey's thong off when they filmed Magic Mike.  
"But when we're at home, we're opposites in all the best ways and we're compatible in all the best ways," he said of Vergara. "Masculine/feminine, yin and yang, whatever you want to call it."
Plus, as he noted, "I hold the door open for my wife, and that will never f--king change." 
The June issue of Men's Health hits newsstands on May 28.