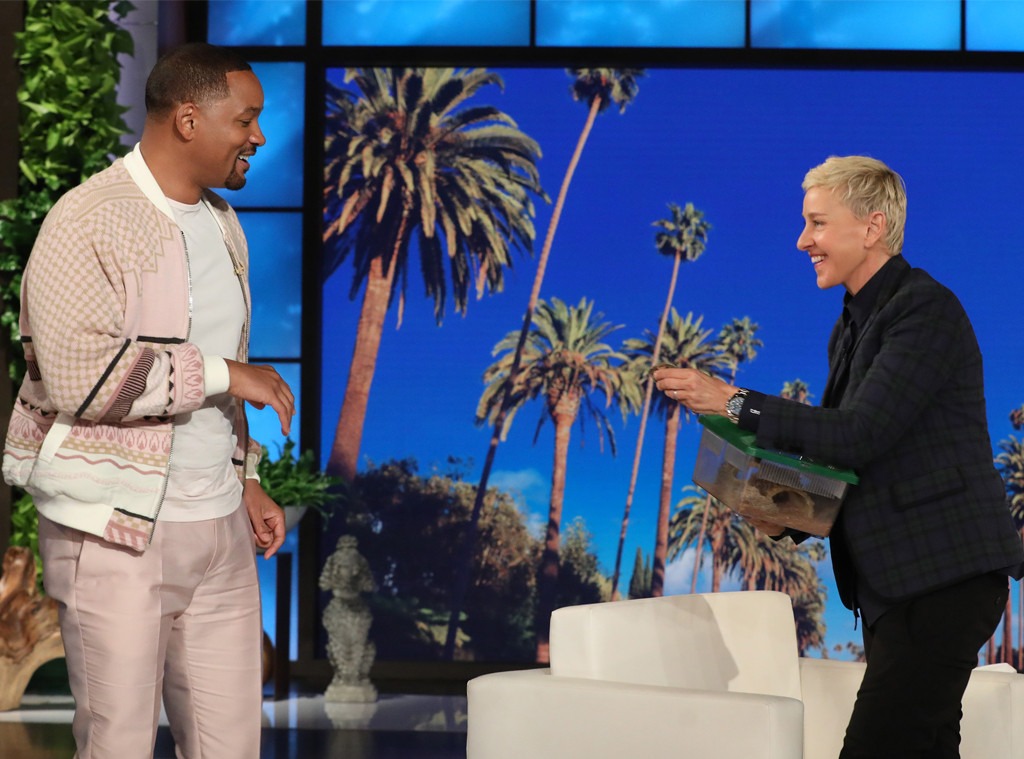 Michael Rozman/Warner Bros.
Ellen DeGeneres and her talk show aren't going anywhere any time soon. 
The host announced during Tuesday's show taping that she signed on for three more years of the show, which has already been going for 16 years. Of course, she announced the whole thing in a very Ellen way, making it sound like she was about to announce the end of the talk show, before revealing the twist that in fact, she is not even close to ending her talk show. 
"OK, so I have been doing this show for 16 years. That's about 3,000 episodes," she began. "I don't remember them, but I'm told it was enjoyable. And when we started, that was before Instagram, before Youtube, we were young, we were bored out of our minds, and from the beginning, I said that this show was going to be like a relationship. We have been through the good, the bad, the 50 Shades of Grey phase, and it's been a lot of fun. And 16 years is a pretty good run. Sometimes in a relationship you need to take a break, but I don't, you're stuck with me, because I just signed for three more years." 
"Three more years! Three more years!" she chanted. 
She then went on to explain that she had no idea what the show would be when she started, and how it helped her through the tough time she had just gone through after her career suffered from coming out of the closet. 
"This show was my second chance, and it turns out it also helped other people go through a tough time," she said. 
You can see the full announcement below! 
Naturally, the entire thing ends with a Game of Thrones joke targeting her long-suffering producer Mary.
"Three more years of that, Mary," Ellen says. "You asked for it." 
Fans feared the end of the show back in December after the 61 year-old DeGeneres did an interview with The New York Times where she discussed how she wavered on extending her contract through 2020, with wife Portia de Rossi advising her to end the show while her brother, Vance DeGeneres, kept telling her to keep going. Hopefully de Rossi's not too mad that DeGeneres decided to take her brother's advice.