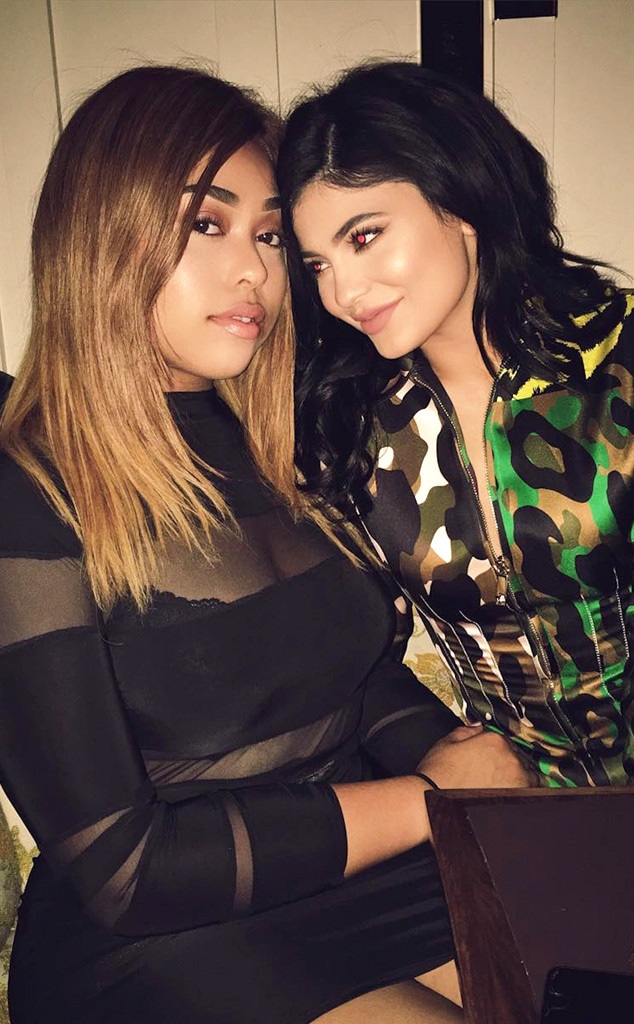 Instagram
Kylie Jenner is finally getting around to some important spring cleaning.
With summer around the corner, the Kylie Cosmetics founder is clearing out any and all items that don't spark joy, including old belongings from former friend Jordyn Woods.
As some may recall, the two friends had a rather public falling out when Jordyn had an intimate moment with Khloe Kardashian's then-boyfriend Tristan Thompson. While it would be easy to assume that the sudden urge to clean-up was inspired by feelings of ill-will, it seems that is not the case. A source tells E! News, "Kylie has moved on with her life and is not thinking about Jordyn and what happened."
Plus, who doesn't love a good cleaning sesh? According to the source, Kylie simply "texted Jordyn to come and get her stuff." 
"Jordyn was respectful about it and got her stuff out," the insider adds.
As the saying goes: Out with the old and in with the new!
It appears that while they used to be best friends, Kylie and Jordyn are now nothing more than acquaintances. "Kylie texts with Jordyn occasionally but is not going to let her back in or be close with her. She's put the whole ordeal behind her," the source explains. 
Both of the women have truly moved past the Tristan Thompson of it all and are starting new phases in their life. The Instagram influencer is currently in the process of designing a home. She took to Instagram to ask her followers for their decor tips on Sunday, while striking a sultry pose on a sofa.
Meanwhile, Kylie is busy with the launch of her new skin-care line, Kylie Skin. Stormi Webster's mom is dropping the cruelty-free line on May 22, and fans are already pumped to get fresh dewy skin like the 21-year-old.