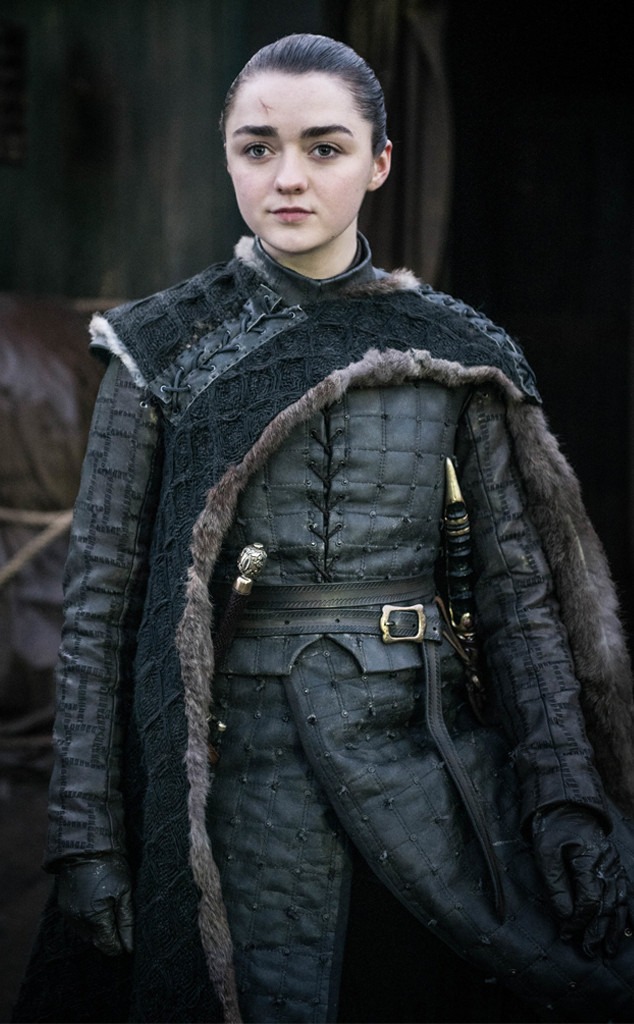 Helen Sloan/HBO
We might not know what fate awaits Arya Stark, but we do know what's next for Maisie Williams.
Warning, spoilers follow for the Game of Thrones series finale!
In "The Iron Throne," Arya Stark declined going back to the North to rule over the newly free kingdom with sister Sansa Stark (Sophie Turner), instead she opted to go out on her own, to explore what's west of Westeros, to find uncharted lands. Don't fret, her trusty sword, Needle, remained at her side. The last shot of Arya was as she sailed away to an unknown future. But Williams' future is taking shape—she'll be on BBC Three's RuPaul's Drag Race UK as a guest judge.
"What I love the most about drag is the story of the drag queen behind the facade. I think that so much of drag comes from a place of real pain and seeing how that transforms into a character is so interesting to me. I love that about art and about drag," Williams said in a statement.
As for a reaction to the finale, Williams took to Twitter and simply said, "just here for the memes."
See what the rest of the cast is up to now that Game of Thrones is over.