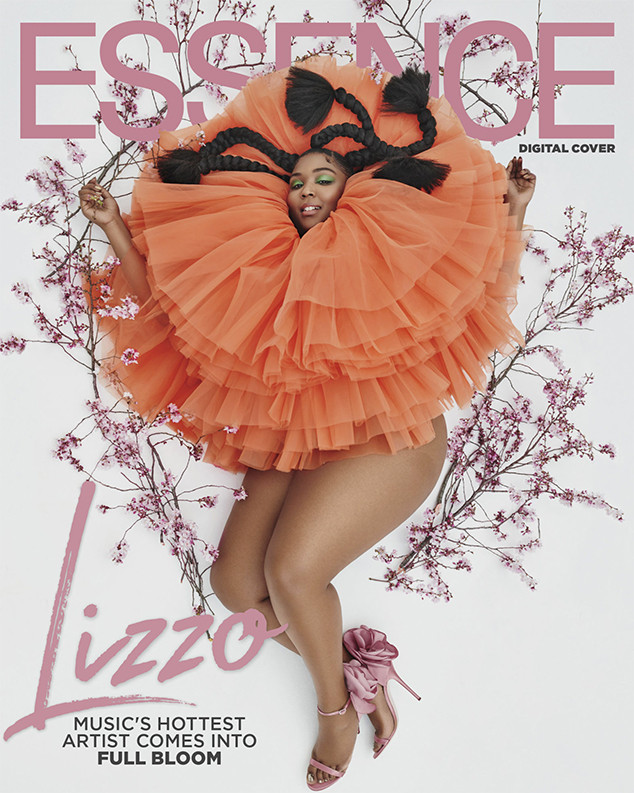 Essence
Lizzo doesn't strip down for attention; she does it for herself, and wants to normalize her body type.
The 31-year-old plus-size hip-hop star often posts NSFW photos of herself on Instagram. Last week, she shared a topless mirror selfie, writing, "Can't tell if I look better w/ or w/out clothes." Earlier this year, she posed for Playboy. Lizzo graces the recent digital cover of Essence, posing pantless.
"I'm doing this for myself," she told the magazine. "I love creating shapes with my body, and I love normalizing the dimples in my butt or the lumps in my thighs or my back fat or my stretch marks. I love normalizing my black-ass elbows. I think it's beautiful."