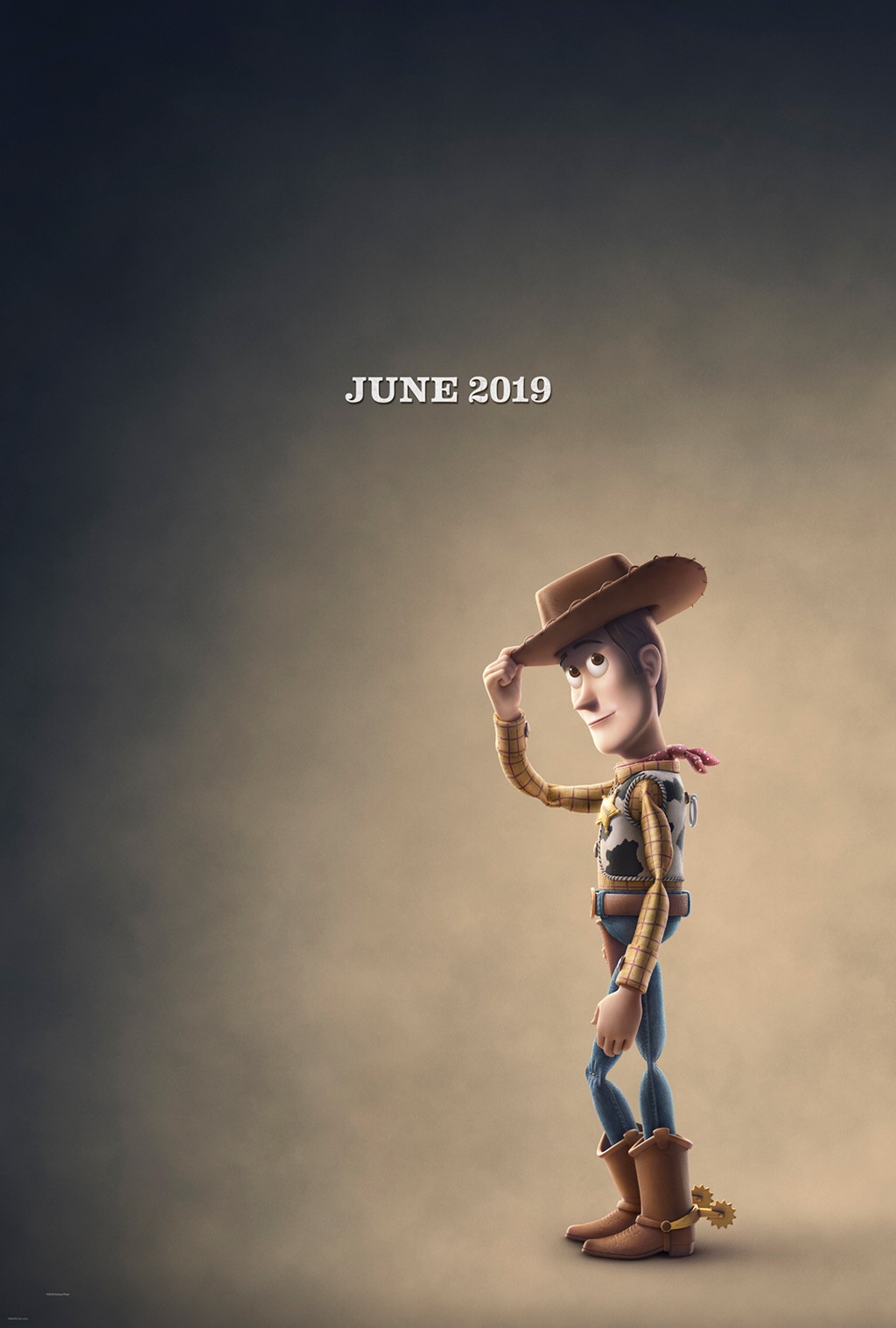 Disney/Pixar
Movies, movies, movies! June is all about the movies.
This month really kicks off summer, which means it's time to focus on one of our favorite things about the season...summer blockbusters.
In between beach days and vacation mode, you can find us at the theaters watching all of the great films Hollywood has to offer in June. From superhero flicks to animated classics, this is going to be a month you're not going to want to forgo a night at the movies.
Whether you love Sophie Turner and can't wait to see her in Dark Phoenix, or are ready to see what happens next in the Toy Story tale—AKA what are Woody and Buzz really up to these days—there is something for everyone to watch this month.
Perhaps you're all about the next chapter of Men in Black, or maybe you're a thriller fan and can't wait to see Child's Play.  
You could be a major fan of The Beatles and want to watch Yesterday just to hear their songs come to life once again. Or, you want to watch The Secret Life of Pets 2 and pretend you're a kid again.
Truly, this month has it all and we are so here for each and every movie release. 
Check them all out below:
Dark Phoenix: June 9
The highly-anticipated X-Men movie hits theaters on June 9. While on a mission in space, Jean Grey (Turner) is hit by a cosmic force that should've killed her, but instead transforms her into one of the most powerful mutants of all, Dark Phoenix. Her new powers, inability to control them and uncertainty in herself tears the X-Men family apart and leaves her with a major decision.
The Secret Life of Pets 2: June 9
Three years later fans are getting exactly what they want…another Secret Life of Pets movie! In this movie, we see the continuation of Max and his friends' story as they continue to live their lives when their owners leave for work. The big difference? Max's owner has a child and he's not exactly ready for him to leave and face the world.
Late Night: June 9
Get ready to laugh because Emma Thompson and Mindy Kaling are bringing their best stuff in Late Night. In the movie, talk show host Katherine Newbury (Thompson) is faced with cancellation due to low ratings. The good news is she has a new writer named Molly (Kaling), who enters the all-male writers' room and is ready to shake things up…even if Katherine is known for being a "woman who hates women." Together they might be able to save the show and affect change.
Men in Black: International: June 14
The Men in Black are back baby! This time Agent H (Chris Hemsworth) and new recruit, Agent M (Tessa Thompson) must work with High T (Liam Neeson) and Agent O (Thompson) to figure out who is the mole in their organization, all while saving the Earth from any and all evil.
Shaft: June 14
John Shaft Jr. (Jessie T. Usher), a normal guy who has a degree from MIT, enlists his family's help when his best friend ends up dead. His dad, John Shaft II (Samuel L. Jackson), is a total badass, and his grandpa, John Shaft (Richard Roundtree), is the original fighter extraordinaire so he has a great team helping him all the way.
Hampstead: June 14
Inspired by a true story, Emily Walters (Diane Keaton) finds her life in a rut after being widowed and unsure of where life will take her next. She lives near London's beautiful Hampstead Heath and after stumbling upon a recluse named Donald Horner (Brendan Gleeson), who lives in a shack on the Heath her life suddenly changes. Once she learns he's being evicted, she helps Donald fight for his home and finds both herself and love along the way.
American Woman: June 14
After her daughter goes missing, Debra (Sienna Miller) must pick up the pieces and raise her infant grandson alone in a small town in Pennsylvania. Throughout the film, you see the story unfold over 11 years, from the time her daughter disappears to the moment she discovers the truth about what happened.
Toy Story 4: June 21
Woody and Buzz are back and it's been way too long since we've seen them. In the latest installment of the Toy Story franchise, Woody and the gang are on a road trip when Bonnie's new toy "Forky" leaves and Woody goes to find him. Will they make it back to Bonnie, or will the land of lost toys become their home?
Anna: June 21
Anna Poliatova (Sasha Luss) isn't just a strikingly beautiful girl, she is a fierce assassin ready to kill anyone she encounters. This thriller shows the story of this model-like woman as she continues her work as an assassin all over Europe. The movie also stars Helen Mirren and Luke Evans.
Child's Play: June 21
Come this summer, Chucky is back and he's just as scary as usual. In Child's Play, Mark Hamill voices the iconic and terrifying toy doll that a mother gives her son for his birthday. What she doesn't know is just how killer of a gift the creepy toy is.
Yesterday: June 28
What would happen if only you remembered The Beatles? You'd become everyone's favorite musician, that's what! After a struggling musician gets hit on his bike and the entire world has a blackout, only Jack (Himesh Patel) knows The Beatles' iconic tunes and he's ready for everyone to hear them.
Annabelle Comes Home: June 28
Clearly, June is the month for scary dolls to come to life, since Annabelle (the creepy doll) is back as well. In this film, demonologists Ed and Lorraine Warren take the possessed doll to their home and place her behind sacred glass in order to keep her from wreaking havoc once more. Unfortunately, she has some help from a few evil spirits and they have their eyes set on a few victims in the home.
Ophelia: June 28
If you love Shakespeare and all the tragedy and love stories that these pieces entail, then this film is for you. Ophelia, which stars Daisy Ridley, Naomi Watts, Clive Owen and George MacKay, re-imagines the tale of Hamlet from Ophelia's perspective and it's fascinating.
Which movie are you going to see in theaters first? Vote now!
June 2019 Blockbusters Poll