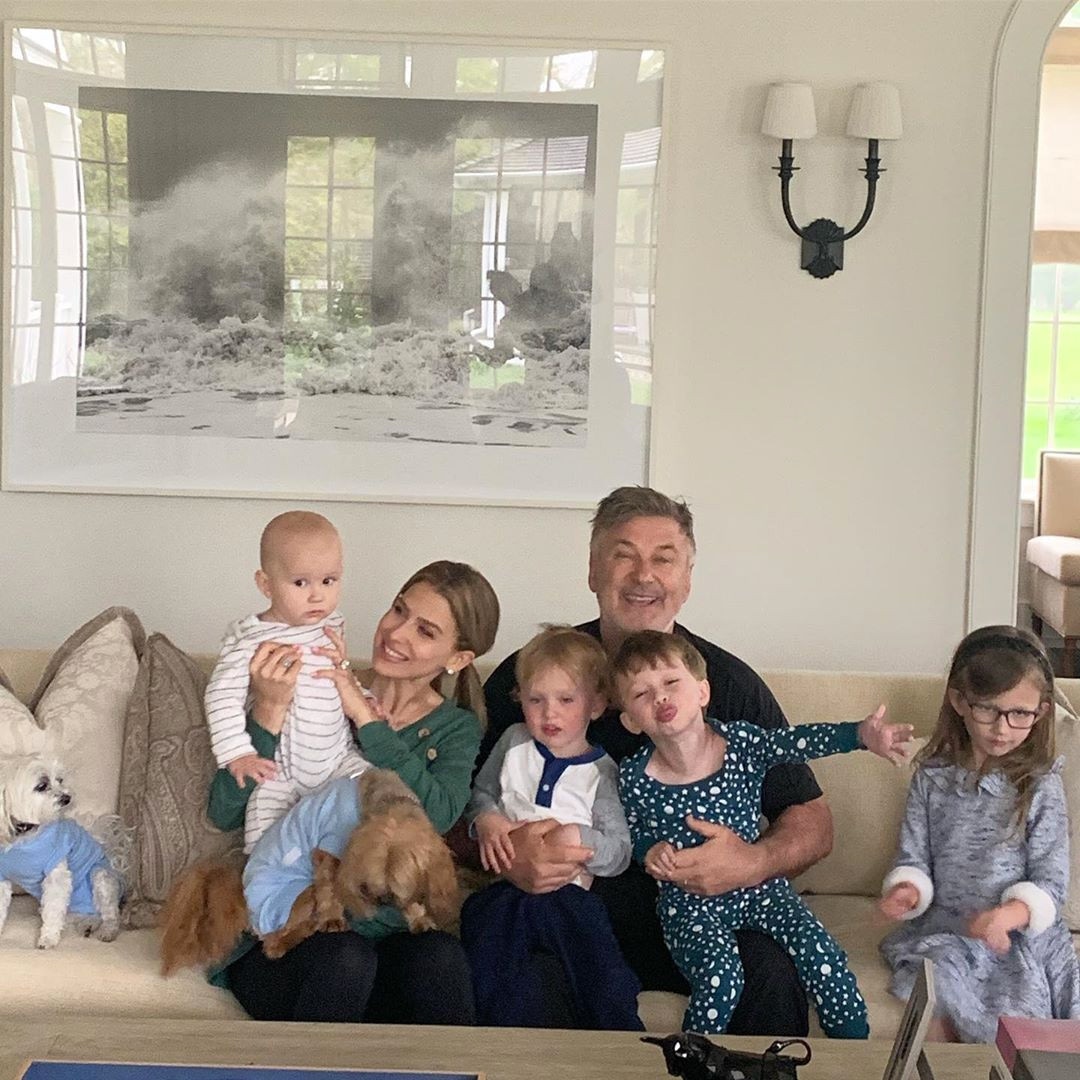 Instagram / Hilaria Baldwin
These days, Hilaria Baldwin's bed feels a little empty. 
The famous yogi shared a photo of her breastfeeding son Romeo, 11 months, on Instagram today. Along with the sweet photo, which blurred out her nipples, the 35-year-old revealed that her youngest was no longer sleeping alongside her and husband Alec Baldwin at night. (In addition to Romeo, the duo are also parents to Carmen, 6, Rafael, 3, and Leonardo, 2.)
"I co-sleep with my kids while nursing them," she wrote in the caption. "It's usually about a year. I feel very safe with it because Alec and I are both very light, stationary sleepers. Romeo has begun to move around much more than my other ones while he sleeps. So I've decided that, for his safety and our sleep, he is going to learn to stay in his crib over night. It is hard...because I'm going to miss this...the cuddling at night."
"This pic is the last time he was in bed with us...and yesterday was the first night he wasn't in bed with us," she continued. "It was tough, and there were definitely tears—both his and mostly mine...but I know that everyone has to grow up. We will just have to cuddle that much more during the day."
The mom of four is often candid about the ups and downs of motherhood. Last month, she revealed on Instagram that she was "most likely experiencing a miscarriage." 
At a follow-up doctor's appointment, her suspicions were proven to be true. "There was no heartbeat today at my scan...so it's over," Hilaria posted along with a photo of her four children and husband. "But I have some pretty strong and amazing heartbeats right here. I am surrounded by such love and I feel so fortunate."
But she refuses to be defeated by the recent loss. To cope, she's focusing on the positives in her life.
"It is important to be present for your emotions and process, but also keep an eye on perspective and joyful moments," she wrote to her followers. "When I get sad, I like to remind myself that sadness passes like a season. I like to look at my blessings, my happiness, and always remembering that I have so many more good times to look forward to."