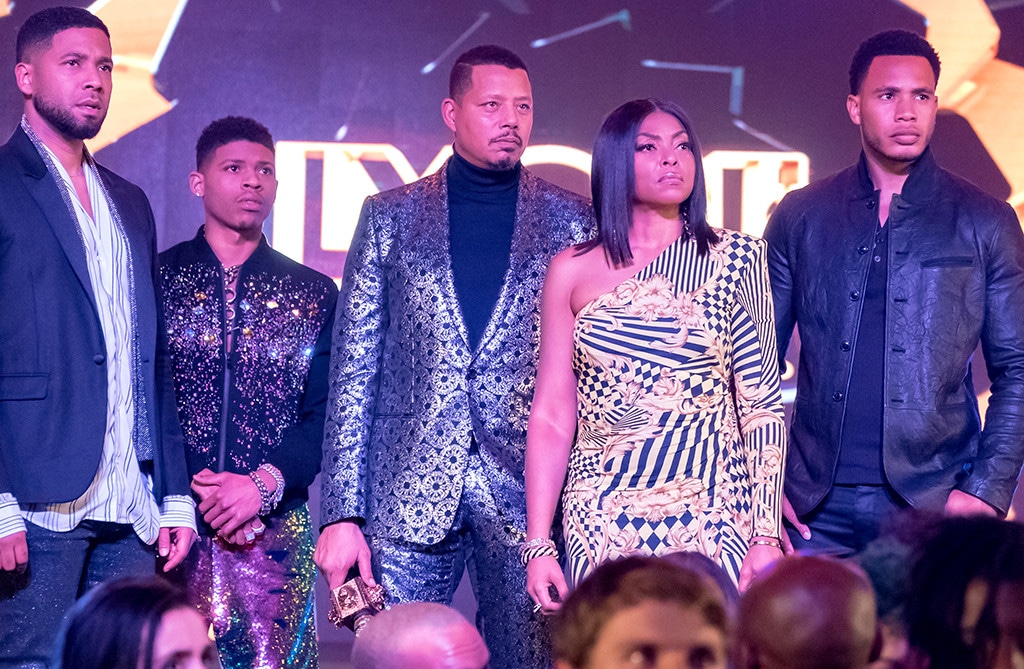 Fox
Empire is coming to an end.
The Fox drama will end with the upcoming sixth and final season. Starting Tuesdays this fall, the musical series will move to Tuesdays at 9 p.m. following medical drama The Resident.
Once a major ratings hit, the series starring Terrence Howard and Taraji P. Henson has seen a decline in viewership—as have most traditional network programs.
In a press release, Fox said the upcoming sixth and final season "promises to be filled with drama, shocking surprises and more jaw-dropping moments."
"As the series enters its final season, one thing is for sure, the Lyons never go out without a bang," Fox said in a press release.
On a conference call, Fox boss Charlie Collier said they were turning the final season into "a large television event" and promised it was going out "guns a-blazing" and fans will get the ending "they deserve."
Will Jussie Smollett's Jamal Lyon return for the final season? At the time of renewal, Fox said, "By mutual agreement, the studio has negotiated an extension to Jussie Smollett's option for season six, but at this time there are no plans for the character of Jamal to return to Empire."
After the season five finale, Empire showrunner Brett Mahoney said plans for the sixth season weren't set in stone yet, so his return is still up in the air.
"I don't think any decision like that has been made as of yet," he told TV Guide. Regarding whether or not he could return this year, he said, "Yeah, we don't have specific plans right now, but we haven't broken the story for that season yet."
On a conference call discussing the 2019 fall TV schedule, a Fox exec reiterated the statement the network released following the renewal and said, "At this point we have no plans for [Smollett returning]."
Empire returns on Fox to Tuesdays at 9 p.m. on Fox.