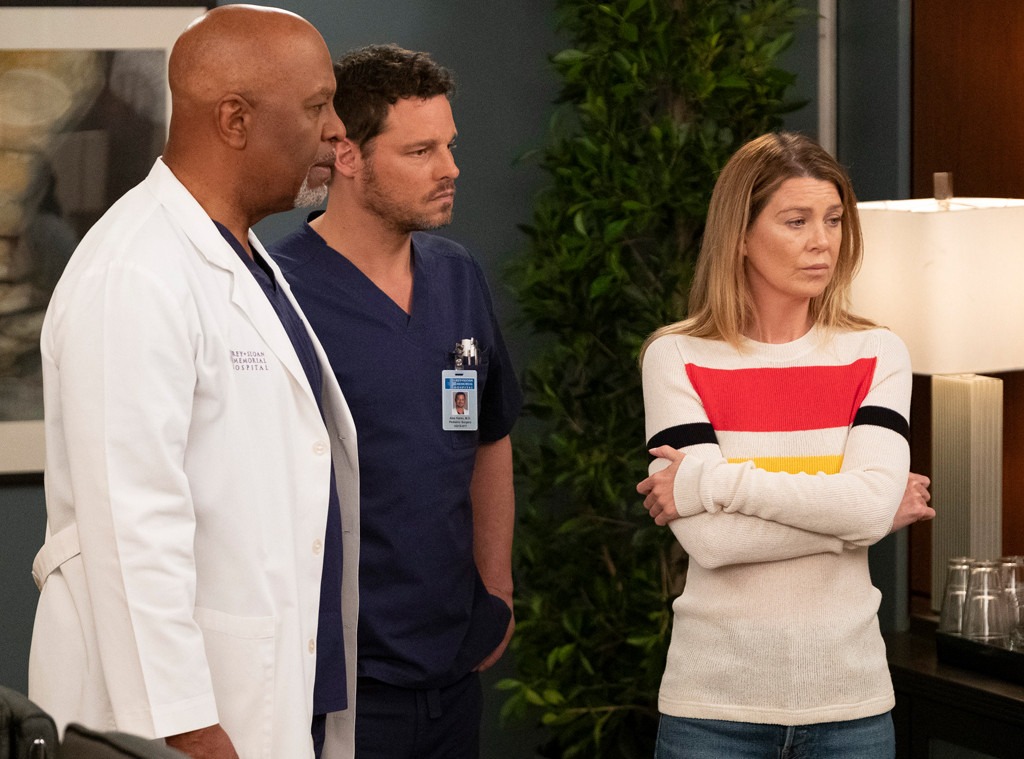 ABC
Would it be a Grey's Anatomy season finale without some kind of weather event? The answer, you know it, is no.
In the Thursday, May 16 episode, "Jump Into the Fog," a fog rolls in as the doctors of Grey Sloan navigate many personal issues. Meanwhile, Meredith (Ellen Pompeo) and Alex (Justin Chambers) attempt to save Gus, and Levi (Jake Borelli) talks some sense into a struggling Nico (Alex Landi).
Those personal issues? They include DeLuca (Giacomo Gianniotti) taking the fall for insurance fraud and heading to jail. The fraud was something she was well aware of, but he's taking the rap for it. Won't somebody think of the MerLuca shippers?!
"I don't think he did it alone. You wouldn't know anything about that, would you?" Miranda (Chandra Wilson) asks.
Uh oh.
The promo for the episode, above, features the fog wreaking havoc on Seattle. A very pregnant Teddy (Kim Raver) is stuck in traffic with Amelia (Caterina Scorsone) yelling, "I don't want to have this baby in your car," and Lincoln (Chris Carmack) issuing what is sure to be a major problem for the good doctors: "The fog is so thick no ambulance can get through it."
Things are…not looking great.
Grey's Anatomy has yet to officially be renewed for a season 16, but it's as good as done.
Grey's Anatomy airs Thursdays, 8 p.m. on ABC.