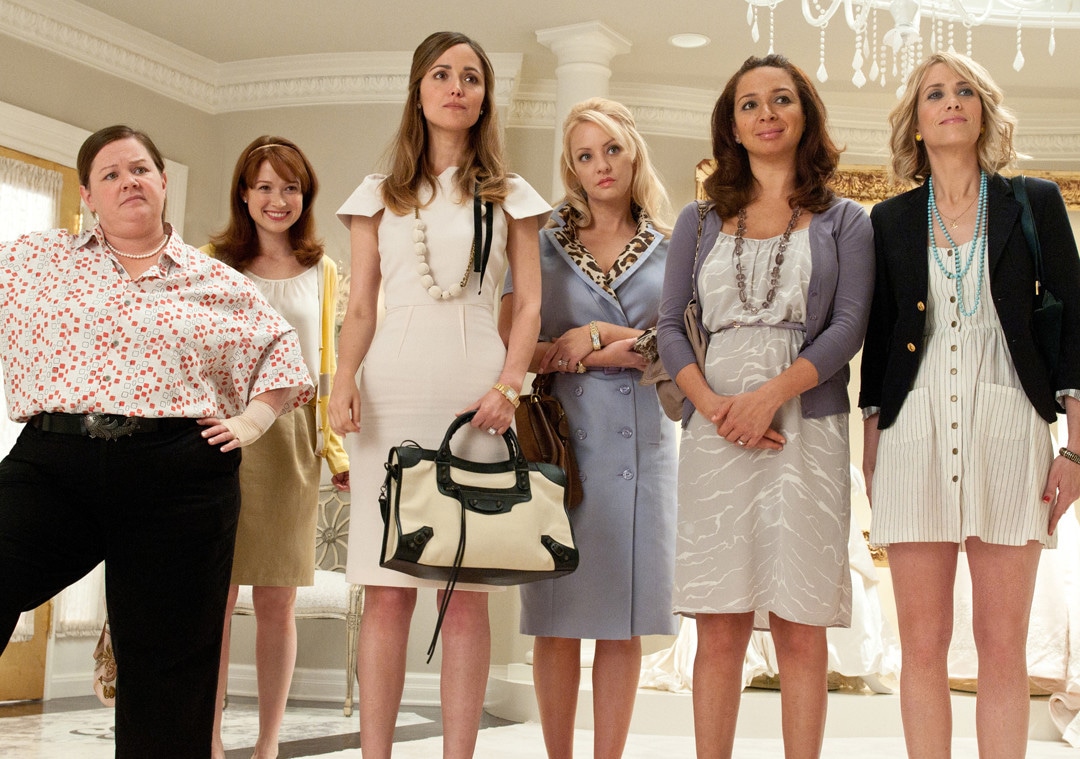 Apatow Productions
Rebel Wilson's latest Instagram post is having everyone begging for a Bridesmaids sequel.
As fans of the Aussie will remember, she played one of Kristen Wiig's peculiar neighbors in the classic 2011 comedy. Her scene was probably one of the most hilarious ones, but, unsurprisingly, the behind-the-scenes moments were just as funny as the onscreen ones. In Wilson's latest Instagram post, she is revealing the shenanigans that she, Kristen, Rose Byrne, Maya Rudolph, Melissa McCarthy and Ellie Kemper got up to in between filming scenes.
Turns out, one of Rebel's beloved memories of her time with the cast was when they went to a strip club. "Okay this post is a bit racy - was just going through some old photos and found these from the night Kristen Wiig took the girls from BRIDESMAIDS to a strip club for cast bonding," she shares. 
Based off the photos, it appears the women took a party bus, where they sipped on champagne on their way to the venue. Once they arrived at their destination, Maya got a lap dance from a tanned dancer. Meanwhile a shocked-looking Ellie watched as one man danced provocatively. The photos truly speak for themselves.
The strip club visit appears to be particularly special to Rebel since it took place during her first film job in America. "All these ladies are so talented and were so welcoming to me on my first film job in America! Lots of love to them all," she captioned the photo.
While the expedition appears to be a fond memory of Rebels, it seems like reality star Abby Lee Miller would've gone on a bonding trip elsewhere. Miller commented, "That was kind of a scary strip club! I don't think I'd want to see that long haired guy up close and personal!"
As they say: to each their own.