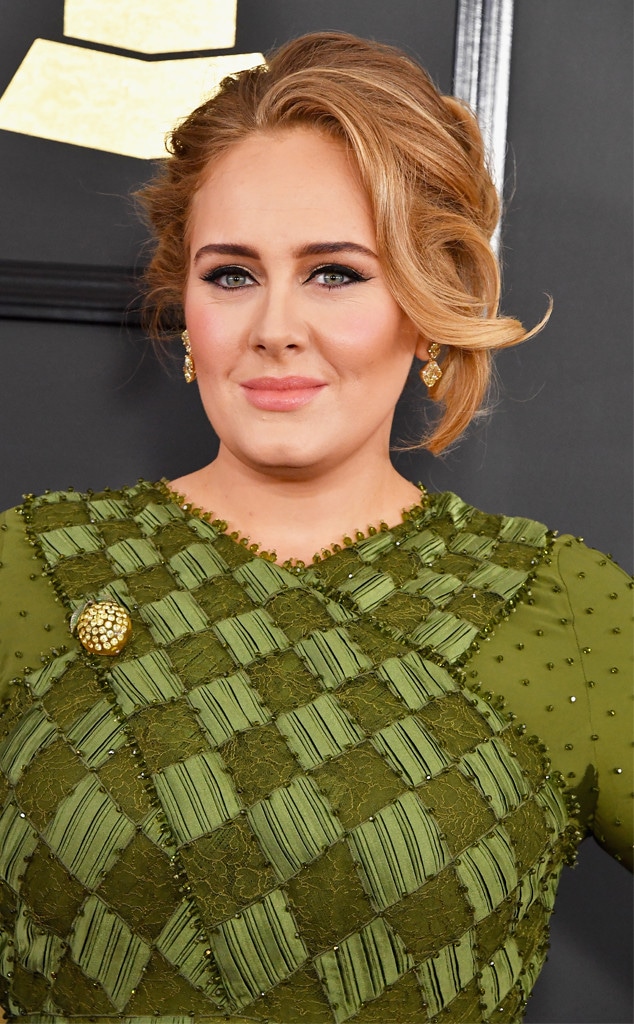 Steve Granitz/WireImage
Adele is saying "hello" to 31 and she's more than ready for it.
The Grammy-winning singer wrote a reflective and hopeful Instagram post on Sunday, her 31st birthday. She shared a series of black-and-white photos from a New Years' Eve bash where she partied with friends, channeled her inner Twiggy with her makeup and had the time of her life. Choosing these images to pair with her birthday post adds a whole other layer of meaning to the phrase "new year, new you."
Just like most of her songs, the "Someone Like You" artist did not hold back when it came to letting her feelings be known and how she truly feels. 
"This is 31...thank f--king god," she began. "30 tried me so hard but I'm owning it and trying my hardest to lean in to it all."
The birthday girl imparted some wisdom and wrote about some of her biggest takeaways from 30.
"No matter how long we're here for life is constant and complicated at times. I've changed drastically in the last couple years and I'm still changing and that's okay," she continued. "31 is going to be a big ol' year and I'm going to spend it all on myself."
Adele explained that all the ups and downs of the past year have helped her grow and embrace a whole new perspective on life.
She added, "For the first time in a decade I'm ready to feel the world around me and look up for once. Be kind to yourself people we're only human, go slow, put your phone down and laugh out loud at every opportunity. Learning to REALLY truly love yourself is it, and I've only just realized that that is more than enough. I'll learn to love you lot eventually."
Christopher Polk/Getty Images for NARAS
The singer had one final message for anyone begging her for new music and wondering when she's finally going to drop an album.
"Bunch of f--king savages, 30 will be a drum n bass record to spite you. Chin up eh," she quipped.
It's safe to assume that Adele was speaking about her divorce from Simon Konecki when she wrote about moments that "tried me so hard."
E! News confirmed on April 19 that the couple of eight years, who have a 6-year-old son named Angelo Adkins, were going their separate ways.
Although Adele and Konecki have kept their romance extremely private over the years, she's let it all out in the introspective and moving lyrics of her many hit songs.
A source told E! News after their split that the couple "grew apart" amid her bustling music career. "She became a bigger and bigger star, and he was okay [with] being in the background, but as she got bigger and had massive tours and intense schedules, they just grew apart," the source explained.
Adele started off her birthday week strong when she posted a hilarious meme that featured two very different images of herself.
"When you catch yourself in your feelings then you remember who you are," the meme said. One picture showed her crying and the other was her singing along to something in a car looking powerful and in charge.
31 is already looking good for the "Skyfall" singer. Perhaps this new year be filled with even more wild nights out with her BFF Jennifer Lawrence.