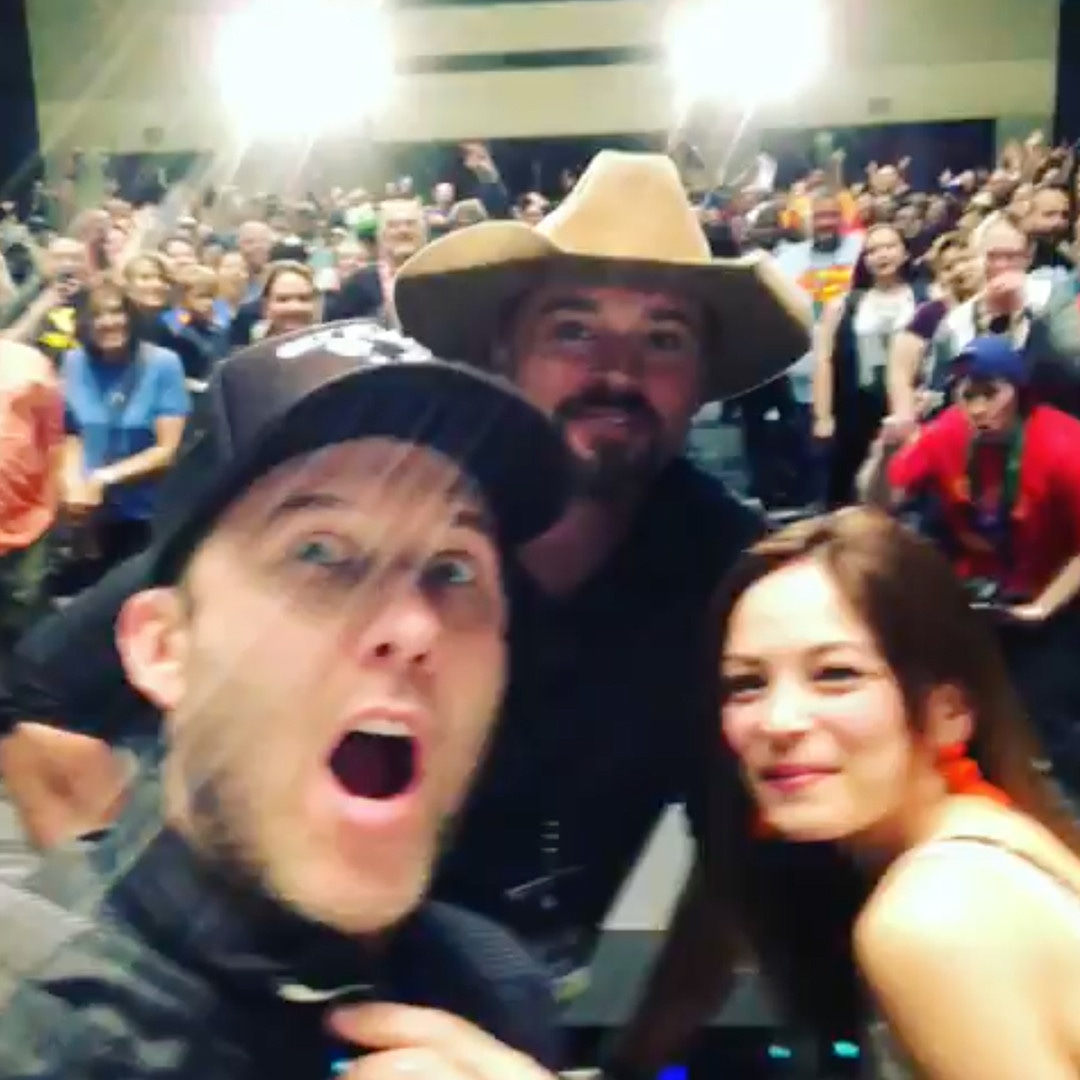 Instagram / Michael Rosenbaum
The Smallville trio is back together again!
Tom Welling (Clark Kent), Michael Rosenbaum (Lex Luthor) and Kristin Kreuk (Lana Lang) reunited at the Fan Expo Dallas 2019 event on Saturday, eight years after the WB-turned-CW Superman origin series ended its 10-season run.
"Thanks Dallas. Your generosity blew us away. @fanexpodallas @tomwelling @mskristinlkreuk #smallville #reunion #lucky #fortunate #blessed #love #dallas," Rosenbaum wrote on Instagram, alongside a video of the three with fans.
"Thank you, Dallas!! And thank you Michael for getting me to join you guys," Kreuk wrote alongside the same video.
Welling, 42, and Rosenbaum, 46, are good friends and have gotten together a few times in recent years, but this was the first time in a while that either of them have been spotted with Kreuk, 36, who played both of their characters' love interests.
In March, Welling, Rosenbaum and fellow former co-stars John Glover (Lionel Luthor), 74, and Laura Vandervoort (Supergirl), 34, reunited at the Wizard World Cleveland convention.
See photos of the Smallville stars then and now, and find out what they've been up to in recent years: