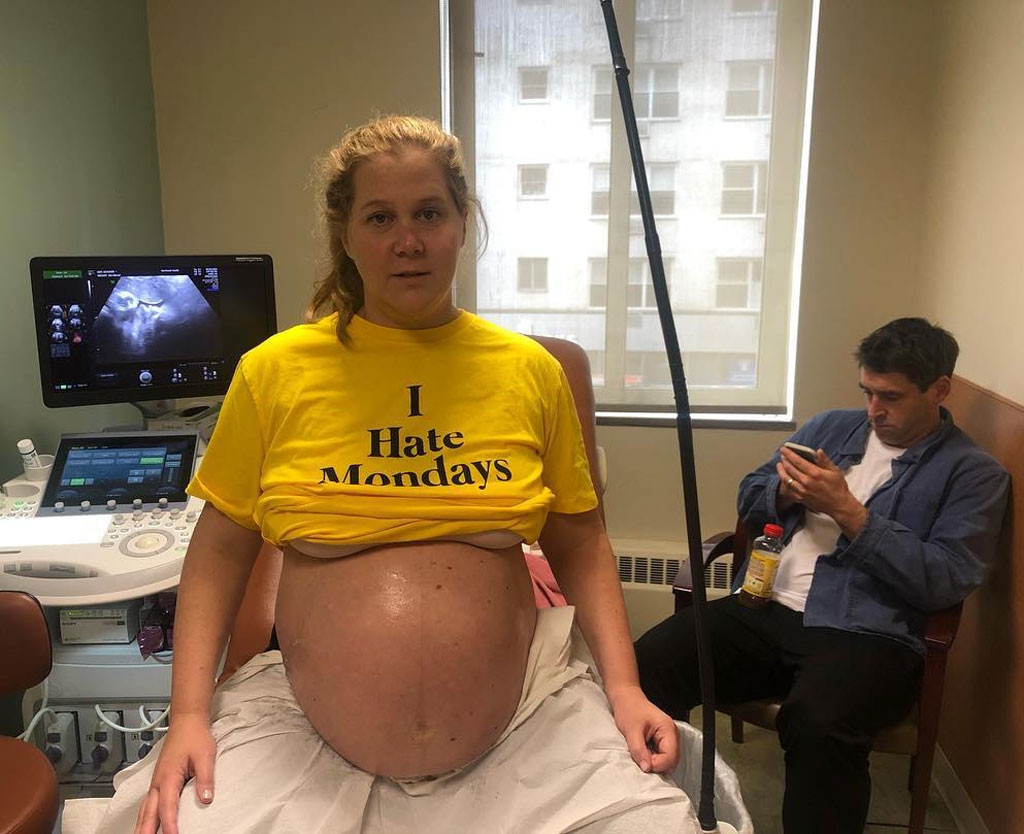 Instagram
Yes, Amy Schumer is still pregnant, so please stop asking her.
The I Feel Pretty star, who is expecting her first child with husband Chris Fischer, took to social media on Friday to confirm that her baby has yet to arrive. In the Instagram photo, Schumer can be seen in a doctor's office wearing an "I Hate Mondays" T-Shirt, which is pulled up to show her baby bump.
"Oh yeah does it feel to everyone like I've been pregnant for a long time?" Schumer wrote alongside the picture. "It must be getting annoying to you all that I'm still pregnant Well imagine how I feel mother f--kers!!!!!!"
The actress and comedian also added the hashtags #soblessed and #hatemondaysloveweekendstho.
In late April, Schumer—who announced her pregnancy in October—took to Instagram to recommend a book to her followers.
"The book #expectingbetter by @profemilyoster got me through pregnancy," she wrote. "It is a fact and statistic based look at pregnancy. She is an economist at Brown University. Her follow up book #cribsheet is about children from birth to preschool. I am so grateful for her work."
The caption raised eyebrows, considering Schumer said that the book "got me through pregnancy," which could indicate she already had her baby.
Watch:
What Amy Schumer & Kate Middleton's Pregnancies Have In Common
However, Schumer later clarified, "Amy is still pregnant and puking because money rarely goes to medical studies for women such as hyperemesis or endometriosis and instead goes to things like dicks not getting hard enough or old guys who want harder dicks."