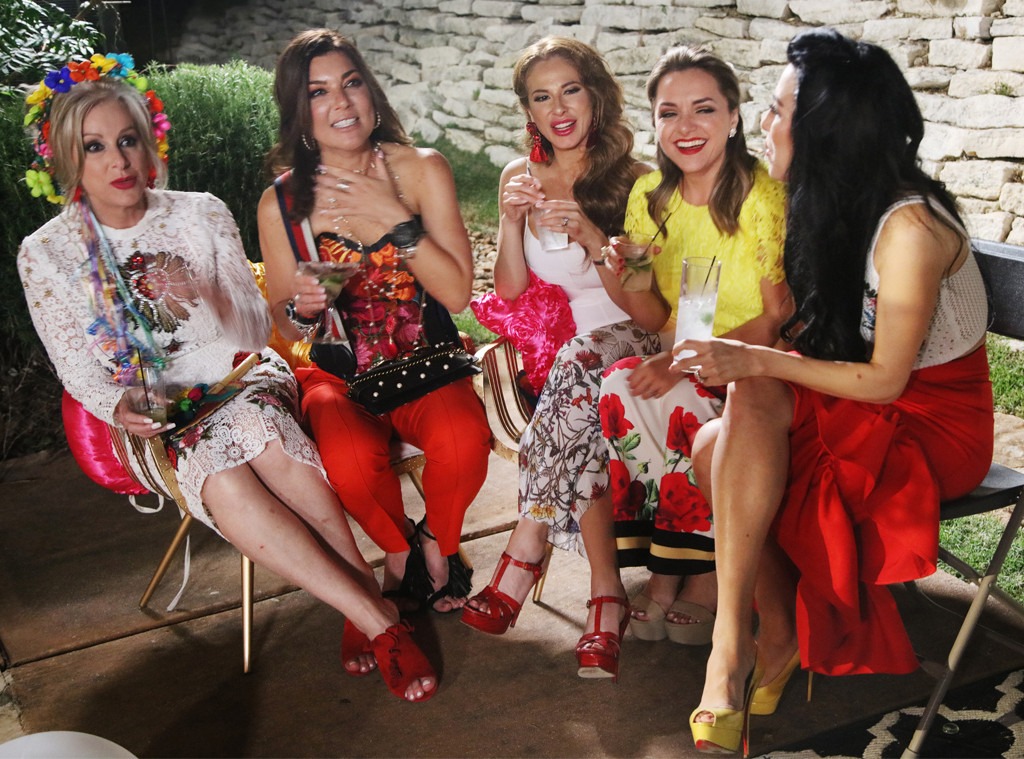 Peter Larsen/Bravo
Everything's bigger in Texas, even the drama. E! News as your exclusive sneak peek at Texicanas, Bravo's latest reality endeavor, and if you're a Real Housewives fan, these ladies are right up your alley.
In the clip below, the ladies gather at Mayra Farret's Cinco de Mayo celebration. As the drinks flow, so does the gossip. After Mayra proves her Cinco knowledge, Janet drops a little nugget that's going to haunt Mayra: "I'm impressed. I take back what Luz said about you," Janet says.
And what did Luz Ortiz say about Mayra? "You're very photogenic, you're anal, you get on her nerves," Janet says. Not the worst thing that's been said about someone on a reality show, right?
In her confessional, Karla Ramirez says she wouldn't care about the "anal" label, "but Mayra a little more sensitive to criticism. She doesn't like the truth."
This little criticism—it was a critique and she was not being called a butt—will stick with Mayra until it becomes an obsession, Penny Ayarzagoitia says.
See what happens next on Tuesday, May 7 when Texicanas premieres on Bravo.
The reality show also stars Lorena Martinez and Anayancy Nolasco. Texicanas follows the lives of the stylish San Antonio residents, and in a twist away from the normal Bravo set up, the reality show is told from the perspective of Penny. She recounts the happenings that cause friends to become foes.
Texicanas premieres Tuesday, May 7 at 10 p.m. on Bravo.
(E! and Bravo are both part of the NBCUniversal family.)