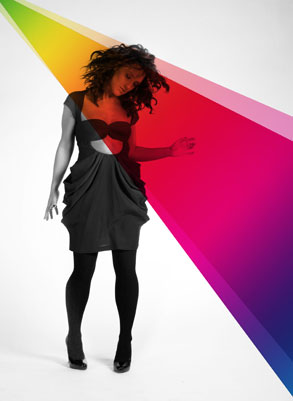 File Under Music
Vancouver-based electropop artist, Christer, has grown her own sound over the last few years in a market traditionally known for its heavier roots. However, with artists like Christer emerging from the community the future is promising.
"There's a great metal scene and a great indie rock scene, and there are a lot of artists in town who are working with those genres." Christer said that artists such as CircleSquare are starting to gain recognition not only locally, but globally. "I'm noticing it's starting to blossom, there's more of a buzz about dance music... ...Things are starting to pick up."
With a background in classical guitar and creative writing, Christer's current album Techna combines her training with her passion: electronic music.
"I came out West on vacation and fell in love with Vancouver," said Christer who then enlisted in UBC's Creative Writing program and grew her lyric-writing skills as a result. "I was writing songs on the guitar for years - but it was more of a hobby." Her progression into electronic music then came naturally, "It was what I was listening to a lot at the time," and her inspiration came from many other women in electronic music.
Christer will be a part of Canada Music Week, which starts today, and play at several locations throughout Ontario. She credits most of her jump to the touring and festival sceneto her band-mate and manager, Josh McNorton. "I've just done my thing and focused on my music but he's the one that's on the phone and internet all day just making things happen and booking shows." Josh also manages The Painted Birds that will be playing in Toronto during CMW's Music BC along with other Vancouver acts such as Mother Mother, Mani Khaira, and Dan Mangan.
Returning to Vancouver at the end of the month, Christer will also perform during JunoFest as the city hosts the annual Juno Awards. She will then spend some time traveling to Australia before heading to Europe to gain some inspiration for a follow up album to Techna, which is currently available on iTunes.
GUEST BLOGGER: Rebecca Bollwitt has been blogging about Vancouver since 2004 on Miss604.com, co-hosting two podcasts since 2005 and in 2008 she co-founded sixty4media, a social media consulting firm.