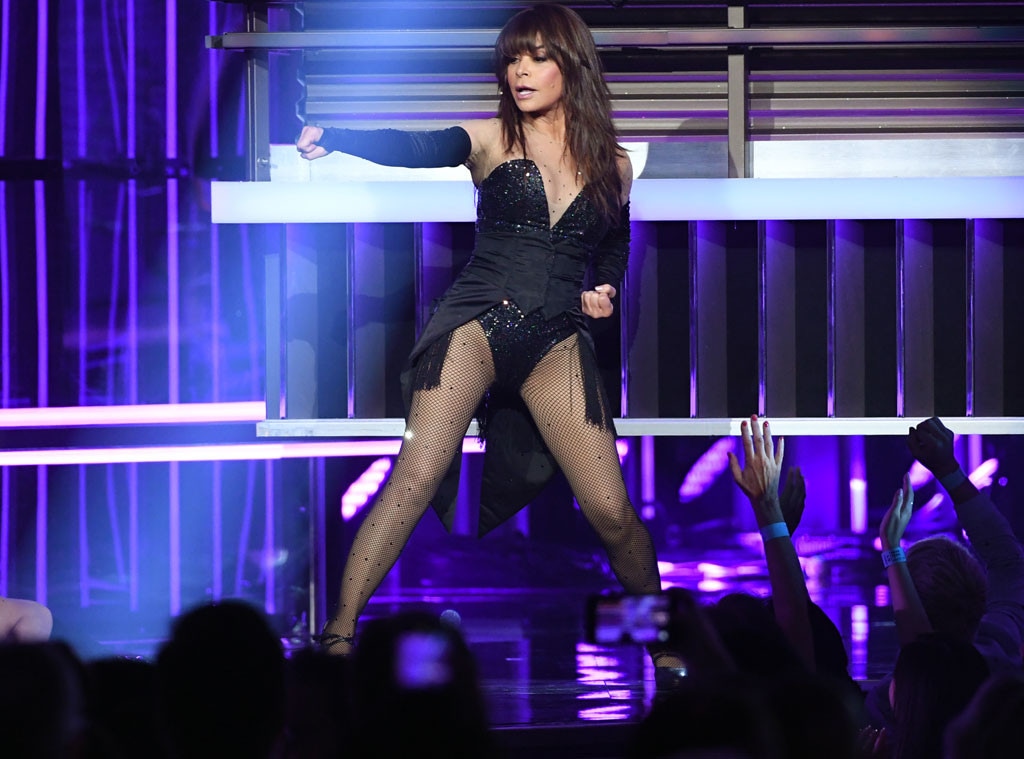 Kevin Winter/Getty Images for dcp
Paula Abdul is proving her icon status on the 2019 Billboard Music Awards stage. 
The former American Idol showed she's a force to be reckoned with when she performed a six-minute medley of her classic songs at the close of the jam-packed show. Dressed in a black shimmering cabaret outfit, the artist took to the stage to tap-dance for her hit "Straight Up" before climbing the stage and literally jumping into a sea of men. As the men caught the singer, she sang "Vibeology," before strutting into a performance of "Opposites Attract" with MC Skat Kat himself. 
She got the crowd up on their feet when she and a troupe of dancers shimmied across the stage and into the audience of amazed viewers. To say Paula ended the show on a high-note is an understatement. Confetti literally blasted into the sky as the singer's impressive performance drew to a close. 
Her performance at the BBMAs coincides with the 30th anniversary of the release of her chart-topping song, "Straight Up." 
More importantly, this summer the 56-year-old will kick off her Paula Abdul: Forever Your Girl residency at the Flamingo Las Vegas. Starting August 13, fans of the pop star will have the chance to see her perform at one of the 20 shows. She tells Billboard, "I feel like this is the time to do an intimate, fun and exciting show. I've always wanted to be in Las Vegas on the Strip performing. And I feel like Las Vegas is kind of a second home to me. I knew it was going to happen one day, and I was thrilled that we able to make it work this time."