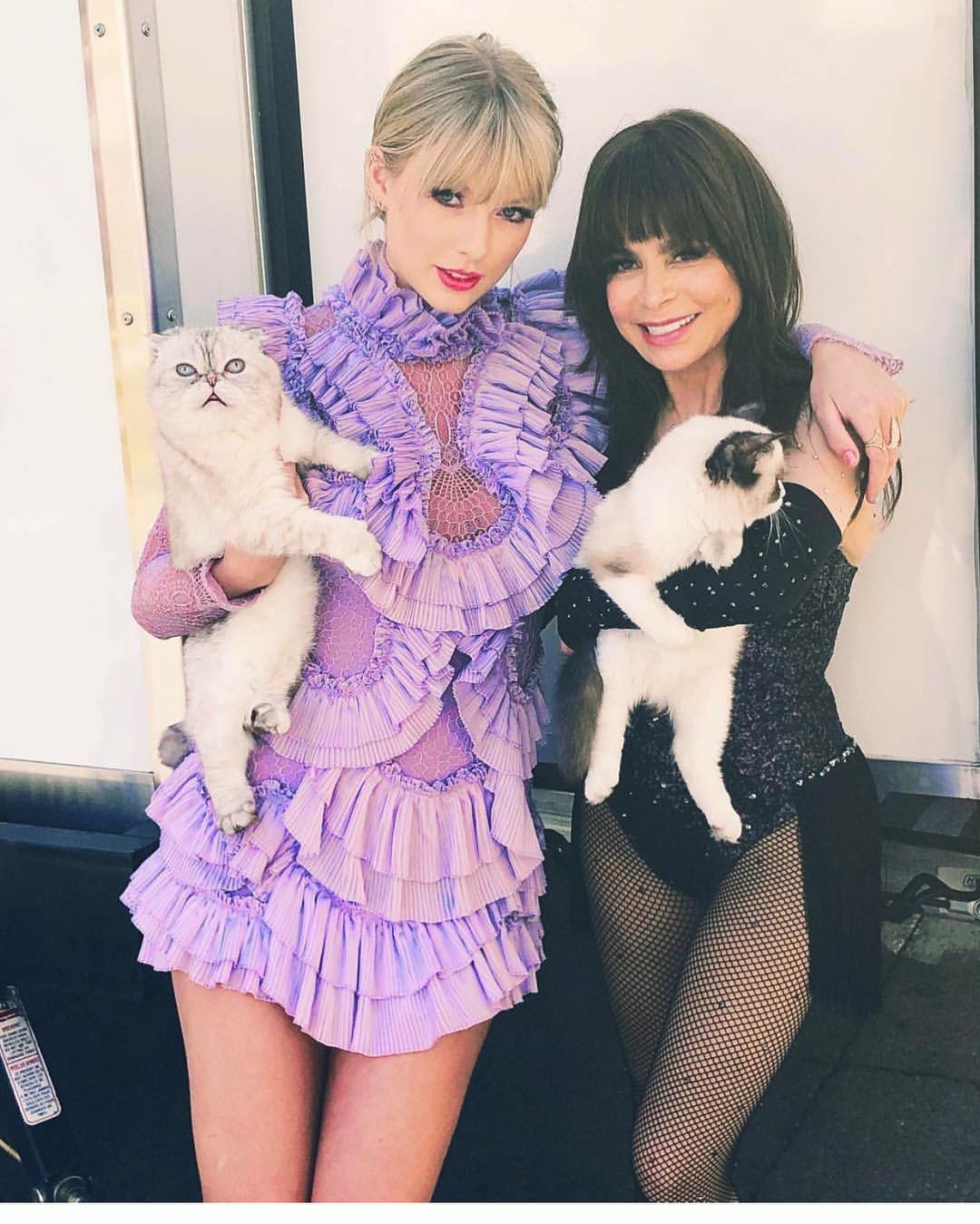 Instagram
This is straight up one of the best behind-the-scenes moments at the 2019 Billboard Music Awards.
Taylor Swift and Paula Abdul are giving fans the best of both worlds with this candid moment backstage at the award show. Pet-lovers and pop music fanatics alike flooded Paula's account with adoring comments when they saw the photo of the singers and Taylor's two cats. "Ran into @taylorswift and her two babies backstage at @bbmas," the former American Idol judge shared. "I JUST ADORE YOU!!!!"
And T-Swift was just as excited about the encounter as Paula was. She wrote on her Insta, "I'm trying to give them a normal upbringing but when the little ones and I ran into the flawless @paulaabdul on the way to red carpet we STRAIGHT UP had to get a pic."
Both of the artists are set to perform at the jam-packed award show tonight. The former country singer is taking to the stage with Panic! at the Disco front man Brendon Urie for their debut performance of the song, "ME!" Meanwhile, Abdul is doing the honors of closing the show with a medley of her famous songs. 
This year seems to mark the artists' return to music scene, after Paula took time off to focus on her passion for dance. As for T-Swift, the singer was busy preparing her next album for her fans, who eagerly awaited her return. 
Now, the wait is finally over, as Paula and Taylor are making their return in a big way.