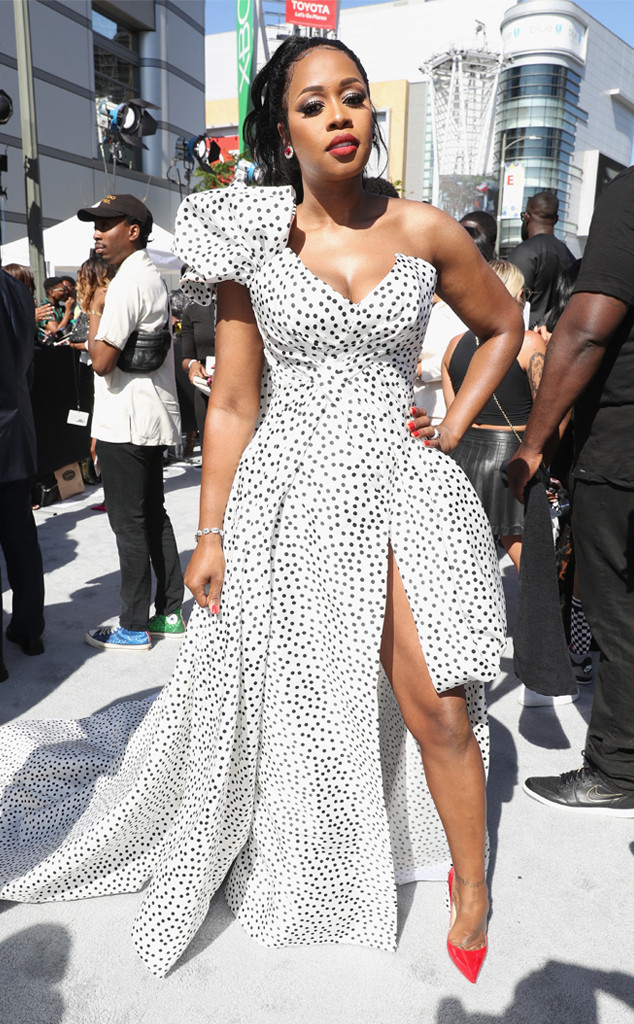 Johnny Nunez/VMN18/Getty Images for BET
UPDATED: Remy Ma's parole is officially over.
The Department of Corrections and Community Supervision has confirmed to E! News that the rapper's community supervision completion date was Aug. 1.
"She is officially off post-release supervision, which is similar to parole but it's stricter because it's for violent offenders," her attorney, Dawn Florio, told E! News on Thursday. "She completed five years perfectly without ever missing a curfew or having a dirty urine. Typically they end it early for good behavior, but I think they didn't because she's a rapper and they always want to make a point with celebrities. She got her ankle monitor off this afternoon. No more curfew or travel restrictions. She is so excited to be able to travel with her family freely again."
The artist celebrated the big news by posting a video of herself riding in a convertible with Fat Joe and listening to Anita Baker's "You Bring Me Joy" on Instagram.
"Remy off parole, baby!" he said.
In addition, he said that Remy's husband Papoose and their "Golden Child" Reminisce Mackenzie Mackie were right behind them and that they were all going out to eat.
Remy also said a quick hello to her followers—many of whom expressed their excitement over the news on social media, as well. Furthermore, she quipped that she was taking all meetings after 8:00 p.m. because she didn't know "how the air feels outside after that time."
Papoose also shared a video of everyone singing and celebrating on a boat.
----