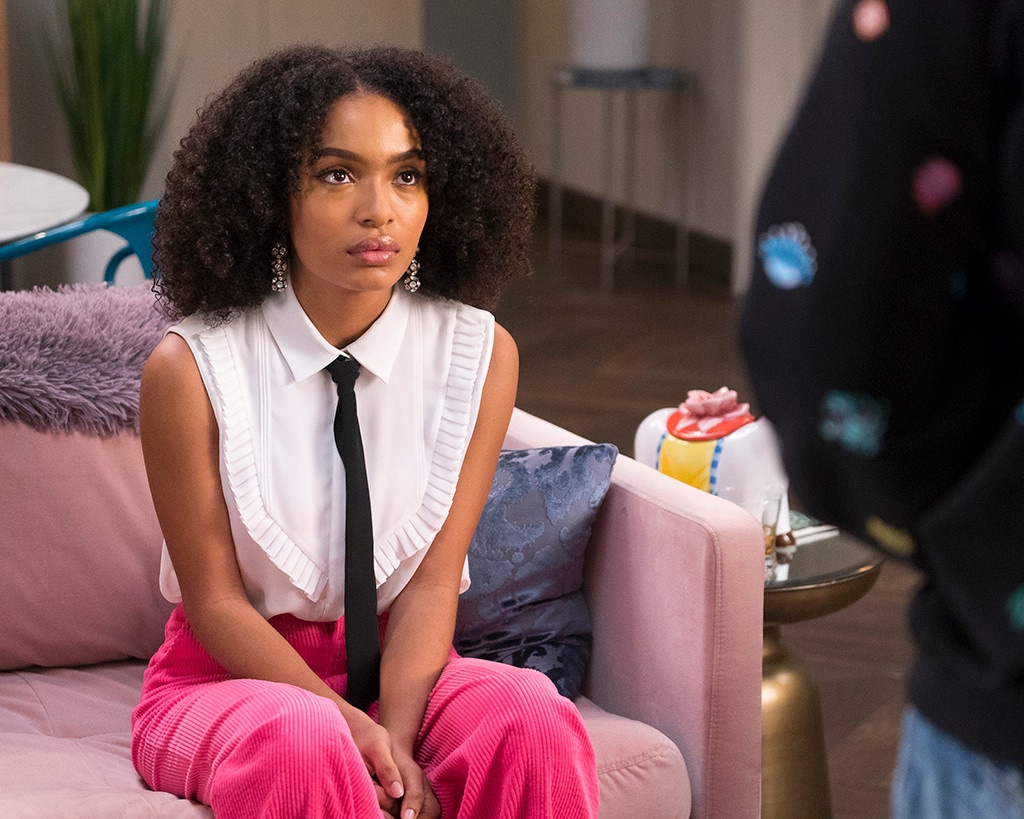 Freeform
Zoey Johnson (Yara Shahidi) may not be the favorite child anymore. 
After a rough ride in the beginning of season two that resulted in Dre (Anthony Anderson) cutting his eldest daughter off completely, Zoey appears to be having a pretty hard time in this exclusive sneak peek of the second half of the season, which you can see below. 
Even her car is getting repossessed, all because her dad's mad at her for just like almost getting expelled because she admitted to cheating on a test, and maybe because she hasn't exactly been a model citizen since she got to college. But it's fine! She's handling it! OK she's not handling it, but she'll survive, right? 
"Your girl is basically a rags to riches story, but, like, the other way around," Zoey explains. "I feel so unloved. Is this how my other siblings feel?" 
Hopefully she can turn some things around this season and get back in Dre's good graces, and maybe this little setback is exactly what Zoey needs to get back in her own good graces, too. 
In the spring finale, Zoey admitted to cheating on her chem final and while she was almost expelled, she ended up on academic probation. She also learned that Aaron (Trevor Jackson) had hooked up with Ana (Francia Raisa), and that's bound to be fun to watch everybody deal with.
Watch the promo below! 
grown-ish returns Wednesday, June 5 on Freeform.