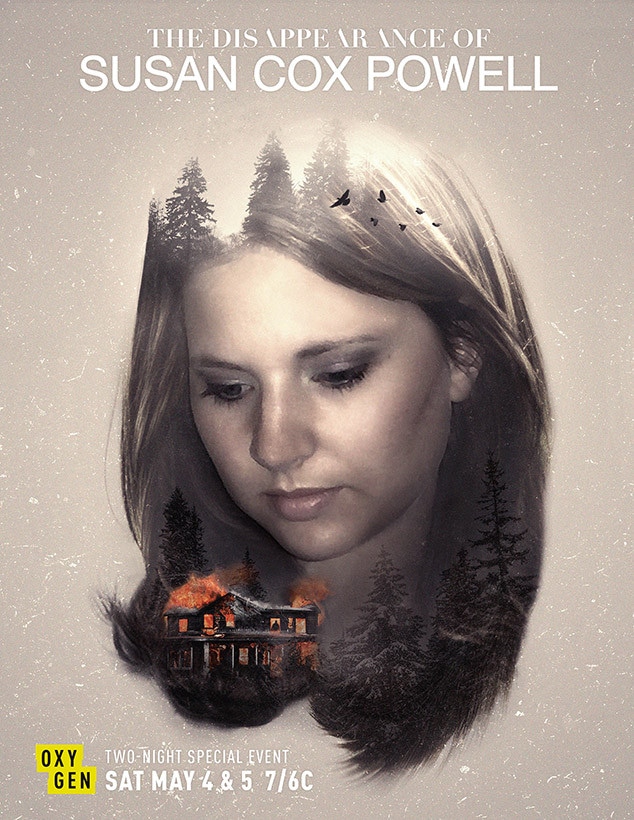 Oxygen
The story of Susan Cox Powell gripped the nation—and frustrated her family.
Susan Cox Powell was 28 years old when she vanished from her Utah home. Her husband, Josh Powell, said his wife went to bed, then he took their two sons, Charlie and Braden, on a camping trip during a blizzard. Two years later, Josh took his own life after killing his two sons. Oxygen reopens the headline-making case in a two-night special, The Disappearance of Susan Cox Powell, and E! News has an exclusive sneak peek at the true-crime event.
In the clip below, detectives and lawyers, as well as Susan's family, recount the frustration they had during the investigation into Powell's disappearance and ruled homicide.
"With the district attorney's office, for them to move forward with a no body homicide, they wanted to wait at least 12 months. And that's fine, I get it," lead detective Ellis Maxwell says in the clip below. But that wasn't fine with Susan's family.
Anne Bremner, the Cox family attorney, says the police had circumstantial evidence, like Josh's allegedly fake phone call, "So why didn't they arrest him?" she asks.
"I got really frustrated with the police. I still, to this day, believe they had enough to arrest him. I know they had enough to convict him," Denise Ernest, Susan's sister, says in the clip below.
But Ellis Maxwell said he would've been chewed up by the defense, and that anybody "looking outside in to critique our investigation is ignorant. Just look at the Casey Anthony trial."
Steven Powell, Josh's father, had a fixation on Susan. According to Oxygen, special "unearths boxes of lurid videotapes shot by Steven Powell, vividly divulging an astonishing sexual obsession with his daughter-in-law." In the clip above, Detective Ellis Maxwell says he watched that happened with the defense in Casey Anthony's trial and was worried the same would happen with Susan because of Steven Powell. "I saw that, and then I looked at this case. I could see a defense attorney going down that road and pointing the finger at Steven Powell, which would be super easy because of his infatuation."
The Disappearance of Susan Cox Powell begins Saturday, May 4 at 7 p.m. on Oxygen.
(E! and Oxygen are both part of the NBCUniversal family.)