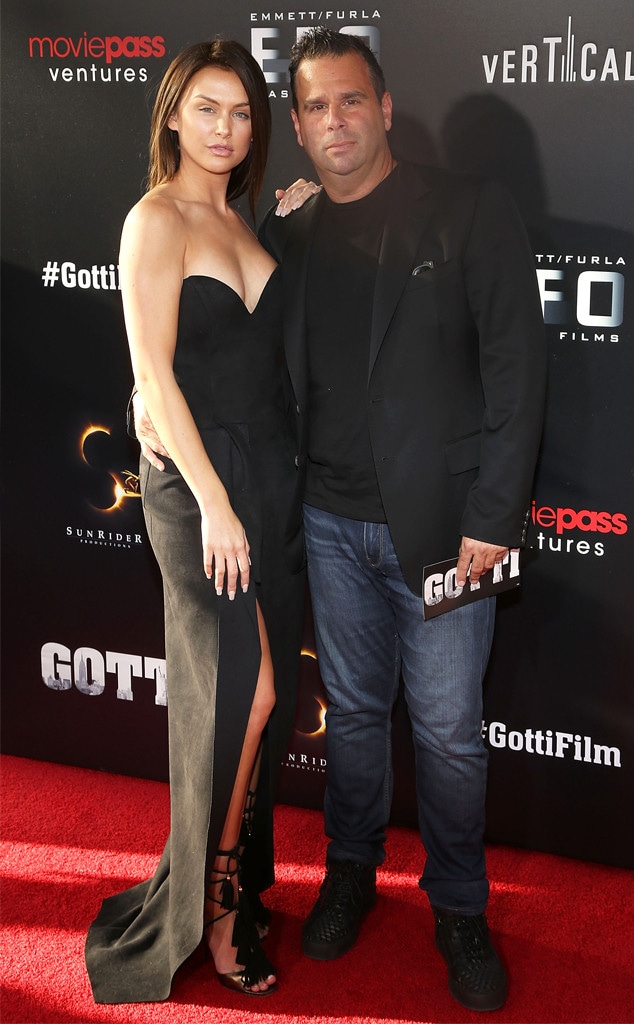 Manny Carabel/Getty Images
Is trouble brewing for Vanderpump Rules star Lala Kent and her fiancé Randall Emmett?
On Tuesday, fans of the Bravo series noticed the 29-year-old beauty mogul deleted photos of her and her "man," as she refers to him on the show. It seems Kent is currently on a deleting spree, because she only has one image (as of now) of her and Randall and it dates back to Dec. 16, 2018. The picture remaining is of the two looking lovingly at each other at their engagement party.
"I told him last night, if we get caught up in the celebration with our beautiful friends and family, just glance at me from across the room, and we will remember it's just you and me," she captioned her post. "Last night was so full of love."
Photos of their engagement news have also been wiped from her social media page, which she announced on Instagram last September.
In her since-deleted post of their engagement, she wrote, "I got engaged to the man of my dreams. I get to call this amazing human my fiancé... I'm the happiest girl in the world."
Despite the Pump Rules star's deleting spree, she's still prominent on Randall's Instagram page—in fact, she's on his profile picture. The last post of her is from April 21, and it's an image of her with her late father.
"Lala I love you and know that Kent is smiling down at the incredible woman you are and the amazing changes and strength you have shown over the last year," he captioned his post.
While many are pointing out they don't follow each other on social media, some are arguing that they never did to begin with.
During this season of Vanderpump Rules, the 29-year-old reality TV personality has kept things real about her not-so-perfect relationship. After returning from a girls' trip in Solvang, which entailed wine tastings galore, Lala learned that Randall wasn't true to his word. Before the trip, she and him made a "pact" that they would both give up alcohol.
"I came home from Solvang and saw Randall had partied to the point where he doesn't even know his own name. You're slurring your f--king words. That doesn't work for Lala," she said on the Bravo show. "I feel betrayed because we made a pact. This is a hard time for me, and I need my partner, I need my soulmate, and I need someone to back me up."
"I decided to take a break from him," she told some of the girls, while crying and holding a glass of wine. "There's just a lot going on. I'm just so f--ked up right now. I don't think I can be with Rand. He kept my Gucci slides, like took them from me and was like, 'I want you to remember.' You want my f---ing Gucci slides? Take them. Take them!"
The two reconciled after the episode, and have yet to address whether or not there is trouble in paradise.
Watch:
Lala Kent on Her Engagement & Proving She's Not a Gold Digger-Just The Sip
The timing of Lala's Instagram wipe-out comes off the heels of the 50 Cent drama between the beauty mogul and the 48-year-old film producer. The Grammy winner called out both Kent and Emmett on Instagram, after claiming he was owed $1 million from the producer.
"I want the rest of my money Monday," the 43-year-old rapper wrote in a now-deleted post. By Monday evening, 50 Cent revealed he had received his money and let bygones be bygones.
"I got my money, so I have no problem with @randallemmettfilms in fact I'm wishing him and his family a very blessed day. positive vibes now guys. LOL." 
(E! and Bravo are both part of the NBCUniversal family.)