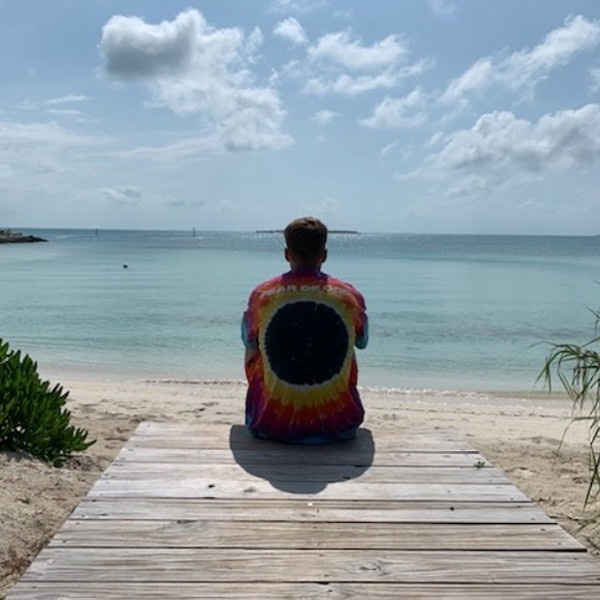 Instagram
One of Hollywood's hottest couples has two tickets to paradise!
While Justin Bieber and Hailey Baldwin may be one of pop culture's most talked about couples, the pair was able to sneak away and enjoy a romantic getaway to Baker's Bay near the Bahamas this past weekend.
"They spent most of their time at the club house hanging out at the pool and mingling with friends," a source shared with E! News. "They also sat on the beach and had long talks. They watched the sunset and had alone time just the two of them."
Pretty romantic, right?
"They had serious talks, but also were laughing and having fun a lot," our source added.
On Monday morning, Justin shared an Instagram of himself enjoying a picture-perfect view from a tropical destination. He also snapped a shot of his wife yawning on what appeared to be a private boat.
"They played some golf and went on a boat ride. They were very relaxed and seemed in good spirits," our source shared. "Justin was in a good mood and happy to see the staff and friends there."
E! News has learned the pair is heading back to New York City. After all, there are a few important events just around the corner.
Hailey teased that she may appear at the 2019 Met Gala where the theme is Camp, which is tied to the Costume Institute's new exhibition called "Camp: Notes on Fashion" opening on May 9.
Until then, the couple continues to enjoy their status as newlyweds. And while both Hailey and Justin learned that marriage is "very hard," the highs far outweigh the lows.
"It's just that I'm fighting to do this the right way, to build a healthy relationship," Hailey previously shared with Vogue. "I want people to know that. We're coming from a really genuine place. But we're two young people who are learning as we go. I'm not going to sit here and lie and say it's all a magical fantasy. It's always going to be hard. It's a choice...But there's something beautiful about it anyway—about wanting to fight for something, commit to building with someone."