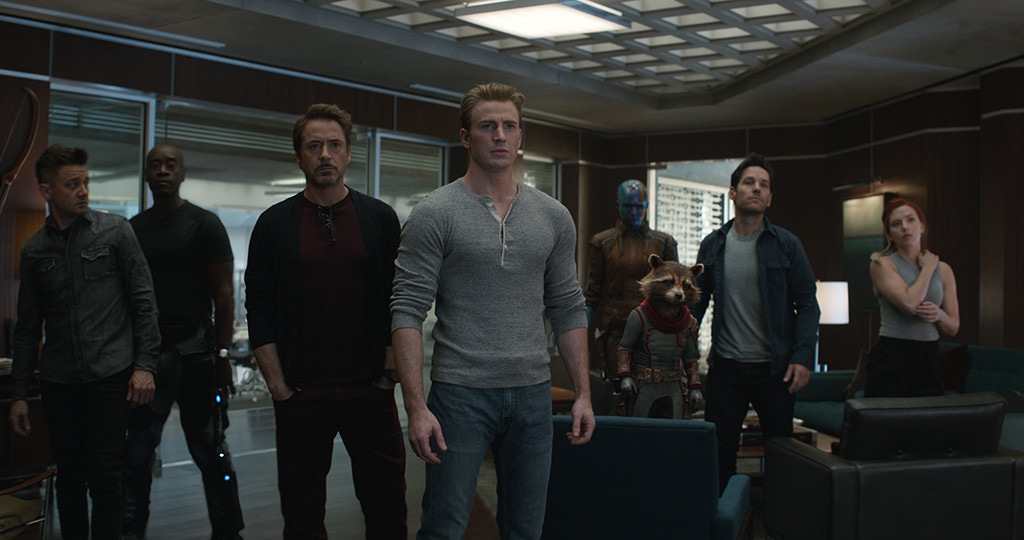 Saving the world isn't easy. And the cast of Avengers: Endgame is reaping the benefits.
The fourth film in the Disney-owned, Marvel series shattered box office records opening weekend, earning $1.2 billion globally and $350 million domestically. (For those keeping track, that's $100 million more than Infinity War!) So just how much are your favorite stars making? The Hollywood Reporter recently published a report revealing cast salaries and, let's just say, Tony Stark would be pleased.
Warning, spoilers ahead!
Thanks to a five-film contract signed in 2010—and a renegotiation for Infinity War—Chris Hemsworth brings home between $15 and $20 million for playing Thor, God of Thunder, according to the report. Chris Evans, whose Captain America hung up his shield for good, also had a five-picture deal (not including cameos, of course!), which puts him in the same range as Hemsworth. 
And while fans saw Scarlett Johansson's Black Widow sacrifice herself for the soul stone in Endgame, the actress (and her character) will return in 2020 for a stand-alone flick. Starring and producing in that will place her somewhere in the $20 million range.
Then, of course, there is Robert Downey Jr., who kicked off the entire franchise as Iron Man in 2008. As sources told THR, he negotiated a "unique financial arrangement" with studio chief Kevin Feige, which includes backend payments, a.k.a a percentage of the box office profit. In other words, he took home at least $75 million from Infinity War. Not to mention, he scored $15 million for just three days of work on 2017's Spider-Man: Homecoming.
Not even the infinity stones are worth this much!