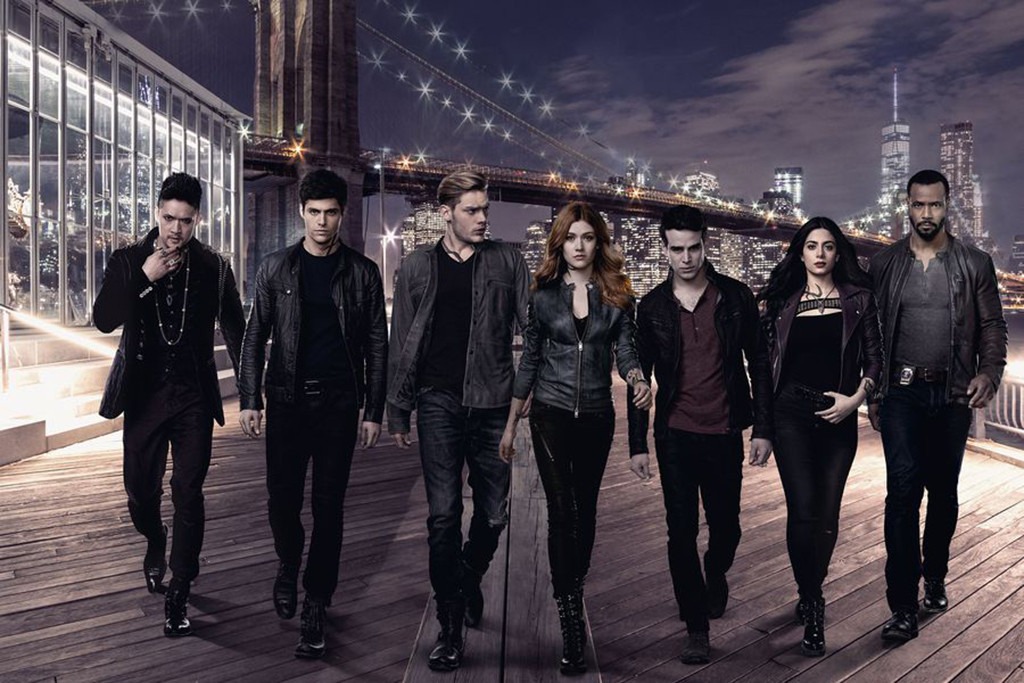 Freeform
Wedding bells are ringing on Shadowhunters, because #Malec just got engaged, y'all.
Magnus (Harry Shum Jr.) proposed to Alec (Matthew Daddario) in tonight's episode of the Freeform drama (and Alec proposed back), and now in the series finale trailer, Alec is determined to get some things done because he's got a wedding to plan. 
Specifically he's got to get Magnus back after he headed to Edom to close the rift to stop the demons, and there's a danger of him not making it back for that wedding. 
"Magnus sacrificed everything to save us," Alec says in the trailer. "And I'm going to get him back." 
The trailer, which you can see below, shows some lessons learned, some determined Shadowhunters, and a final battle against that pesky Jonathan (Luke Baines) who's more powerful than ever apparently. There's no hint of a wedding in the promo, but it would be pretty cruel to dangle that in front of us and then rip it away at the last second, right? That would be so rude. (We'd also like to see some cake tasting and maybe some tux fittings as well, thanks.) 
Malec is currently also fighting for their lives in the final four of our TV's Top Couple poll, so be sure to vote for them there! 
Shadowhunters' two and a half hour finale airs next Monday at 8 p.m. on Freeform.