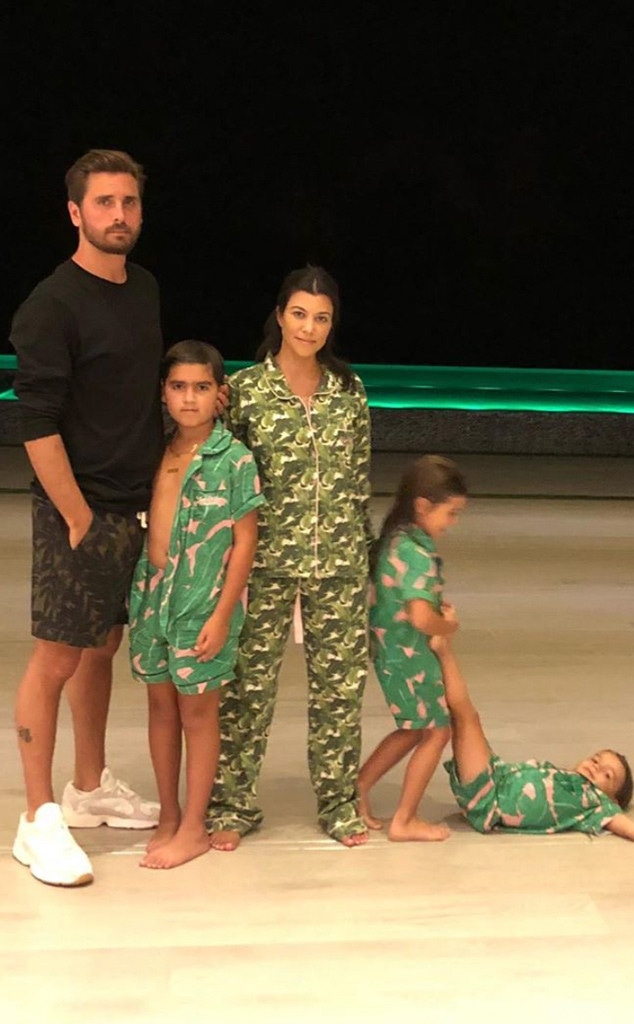 Instagram
Kourtney Kardashian and Scott Disick may have split but they are forever tied together by their three children.
In a recent vlog for her lifestyle site Poosh, the exes, who officially split in 2015, opened up about co-parenting kids Mason, 9, Penelope, 6, and Reign, 4—and moving forward as friends. (Today, Disick dates Sofia Richie, 20, while Kardashian called it quits with boyfriend Younes Bendjima, 25, over the summer.) 
"We're just raising our kids how we would have raised them, whether we're together or not," the Flip It Like Disick star, 35, said. "Just because we're not together, our kids should not suffer."
But getting to what Disick calls "a good place" didn't happen overnight. "The hardest part was when we both started new relationships," Kardashian, 40, explained. "That caused fights between you and I about introducing the kids…We had to literally go to therapy to talk to even get through to be able to communicate together."
Another hurdle was setting ground rules in their separate households. "It helps when you do the same routines in both houses," she confessed. "Try and keep the same rules so the kids aren't like, 'We're dying to go to dad's because we get unlimited video game time.'"
For Disick, on the other hand, it was navigating their new dynamic that proved to be difficult. "The biggest challenge," he said, "was just trying to figure out how we separate our relationship as friends and parents and still be on the same page. What's appropriate and what's not, when to be able to talk to each other." 
The duo have also learned to put an emphasis on treating their kids equally, a lesson Kardashian picked up from her mom Kris Jenner.
"Growing up with five siblings, my mom did compare us and she still does," recalled the reality star, who has siblings Kim Kardashian, Khloe Kardashian, Rob Kardashian, Kendall Jenner and Kylie Jenner. "She did it to me yesterday. She said, 'You're not Kendall' about something and I was like, 'I know. I'm Kourtney.'…You just love your kids for who they are as individuals."
Today, Disick raves that they are "are very, very, very lucky" to be on the same page and are now striving for the best. If she wants to hang out with her brood while they're at Disick's house, she's more than welcome to come over. And vis versa.
"What's mine is yours," he told her. "I live for the kids so whatever works and makes it easier for them is what I'm into."