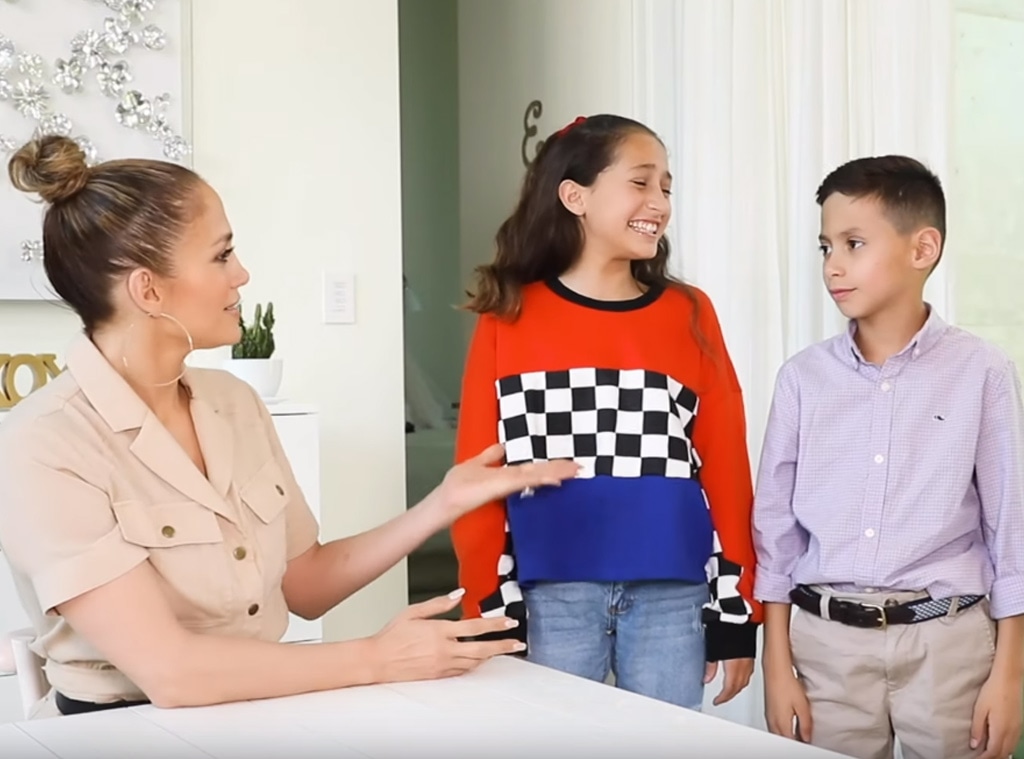 YouTube
Jennifer Lopez is answering the questions you—and her kids—want answered!
In a new video posted on her YouTube channel, the music superstar sat down with her twins Emme and Max for a series of questions.
If the actress and singer thought the askjs were going to be easy, she better think again!
Emme was quick to ask the question no mom wants to hear: Do you have a favorite child?
"I don't have a favorite. I don't believe in favorites. I love you," Jennifer explained. "I could never think of one of you more than the other. I don't understand that. I love you both so much."
Later on in the family-friendly video, Jennifer was able to share some of her favorite qualities about her son and daughter.
"My favorite thing about Max is his sense of humor and his incredible vocabulary. Also your big heart," she gushed. "You have an enormous heart and are caring and I love that about you."
Jennifer continued, "My favorite thing about Emme is her joyful demeanor. She's always happy and her artistic qualities. I love to hear Emme sing."
And for those wondering what the "On the Floor" singer was doing when she was a kid, it has nothing to do with music or acting. Instead, it was all about getting dirty at the baseball field.
"I used to like to play softball," she disclosed. "I loved it. I played shortstop. Alex Rodriguez always makes fun of me that I was a shortstop but I was and I was great at it."
Fast-forward to today and Jennifer is gearing up the It's My Party tour that kicks off June 8 at The Forum in Inglewood, Calif.
Dream big, Max and Emme!