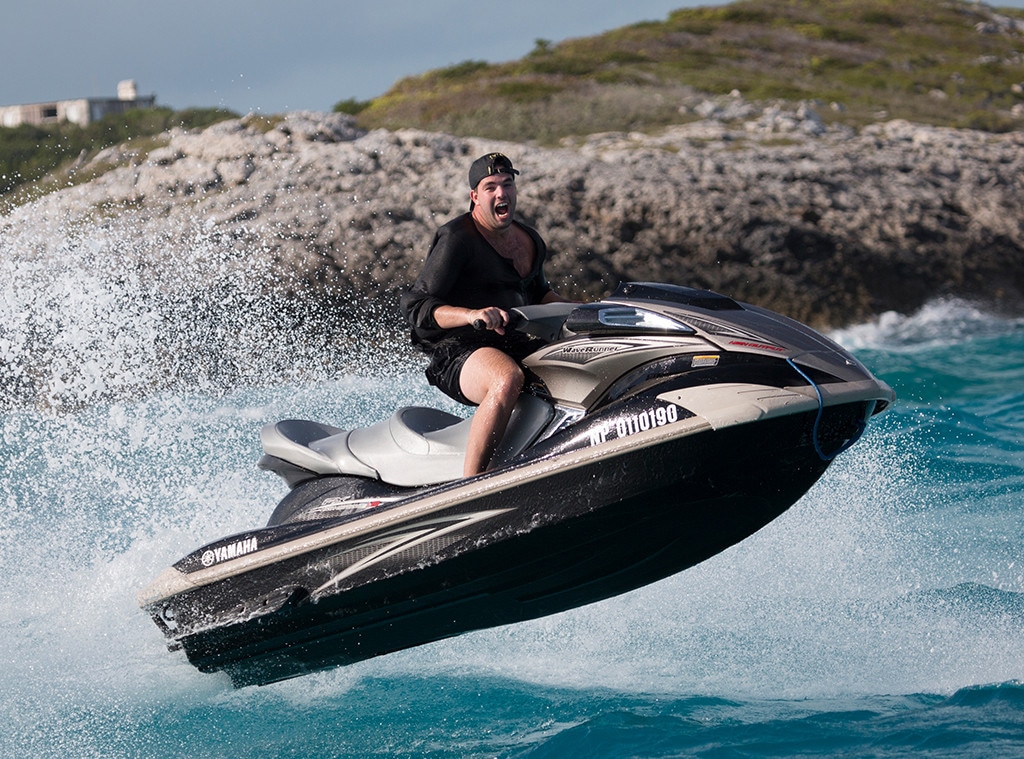 Netflix
Do you remember where you were on April 28, 2017?
It was a day filled with unforgettable Facebook Live videos of people stranded in the Bahamas, pictures of what was advertised as "gourmet food" that was really just a sad piece of cheese on bread, complaints of not enough food and supplies, no real lodging and so, so much more. Simply put, it was "mass chaos."
Fyre Festival, which was marketed as the Coachella of the Bahamas and a "cultural moment created from a blend of music, art and food," quickly descended into disarray when musical acts dropped out at the last moments and revelations that amenities were definitely not what was advertised. 
Attendees called Fyre Fest at the time a "disaster" and likened it to a "refugee camp." The festival's organizers, led by founder Billy McFarland, "fully postponed" the event after most people had already arrived.
"After assessing the situation this morning and looking at best options for our guests, we cannot move forward as we hoped we could. At this time, we are working tirelessly to get flights scheduled and get all travelers home safely," they said at the time.
Tickets to Fyre Fest cost thousands of dollars and gained popularity thanks to advertisements and promotions by top models including Bella Hadid and Kendall Jenner.
Ja Rule, who became friends with McFarland and helped organize the event, assured attendees that Fyre Fest was "NOT A SCAM" and he was "heartbroken" about it. The rapper has since faced plenty of backlash about his ties to the festival. On Jan. 20, he tweeted at a bunch of his fans and told them that he was just as affected as the rest of them.
Ja Rule said he "NEVER MADE OR GOT PAID ONE DOLLAR FROM FYRE... BUT EVERYONE ELSE DID!!!"
He said in another tweet, "I too was hustled, scammed, bamboozled, hood winked, lead astray!!!"
Lee/Prahl/ Splash News; Getty Images
Andy King was one key player who arrived at the last minute to help attempt to salvage the festival. He quickly became an Internet sensation after his story about McFarland asking him to "take one for the team" and perform oral sex on a Bahamian official so they could get their water that got held up at customs.
As he famously said in the Netflix documentary, he took a shower, rinsed his mouth with mouthwash and drove across town. Ultimately, he didn't need to do the deed, but the story underlined the dire situation that Fyre Fest was dealing with at the time.
In honor of the two-year anniversary of Fyre Festival, check out the photos below to see what the main players in the documentary are up to today.
Any other questions about Fyre Festival? Just ask Chrissy Teigen.