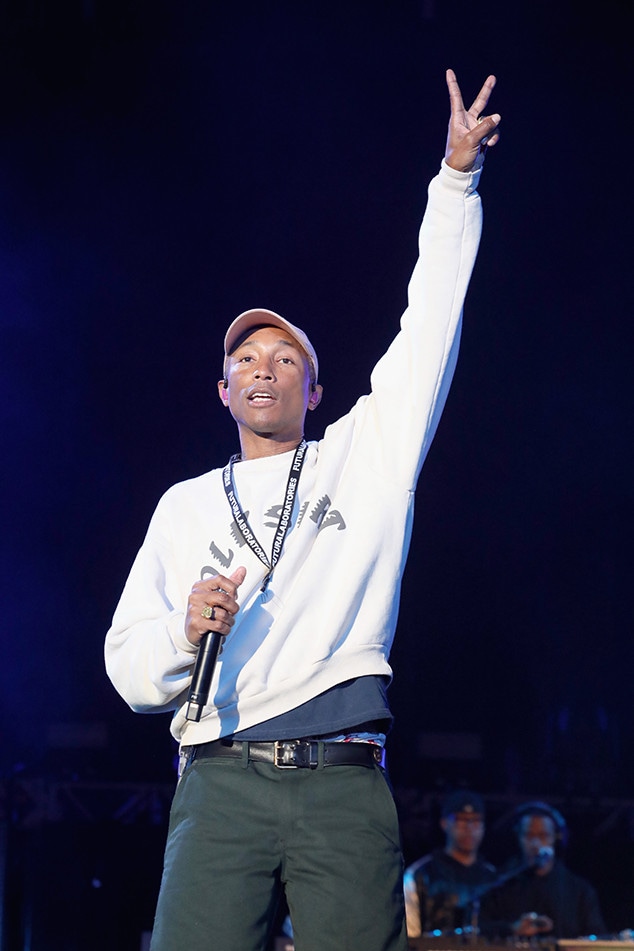 Brian Ach/Getty Images for Something in the Water
While the country music fans were partying at Stagecoach 2019 in California, the biggest names from the rap and R&B world united onstage at another festival on the East Coast, presented by Pharrell Williams.
Jay-Z, Missy Elliott and Sean "Diddy" Combs were just some of the stars to perform as part of the "Pharrell and Friends" portion of his inaugural Something in the Water event at his hometown of Virginia Beach, VA on Saturday.
Other entertainers who took the stage included Snoop Dogg, Usher, SZA, Charlie Wilson and Tyler the Creator. In addition, Travis Scott performed a scheduled solo set.
See photos from the Something in the Water Festival below:
Pharrell had announced the three-day festival last month. Friday's show was canceled due to bad weather.
"Thank you Virginia and @pharrell for an Incredible night," Usher wrote on Instagram. "Day 1 may have brought the rain but we came together and brought the Thunder #SITW #virginiabeach #twouptwodown."
"#SITW festival Thank You @pharrell you a Genius & you are Gifted so Giving the list goes on but most of all you are SO HUMBLE when many in your position may have not been you remain GRATEFUL that's why you are continuously BLESSED!" Missy wrote. "VIRGINIA even though I'm just getting over pneumonia & was still weak I was NOT going to miss this AMAZING moment! My Hometown VA 2 up 2 Down #757."