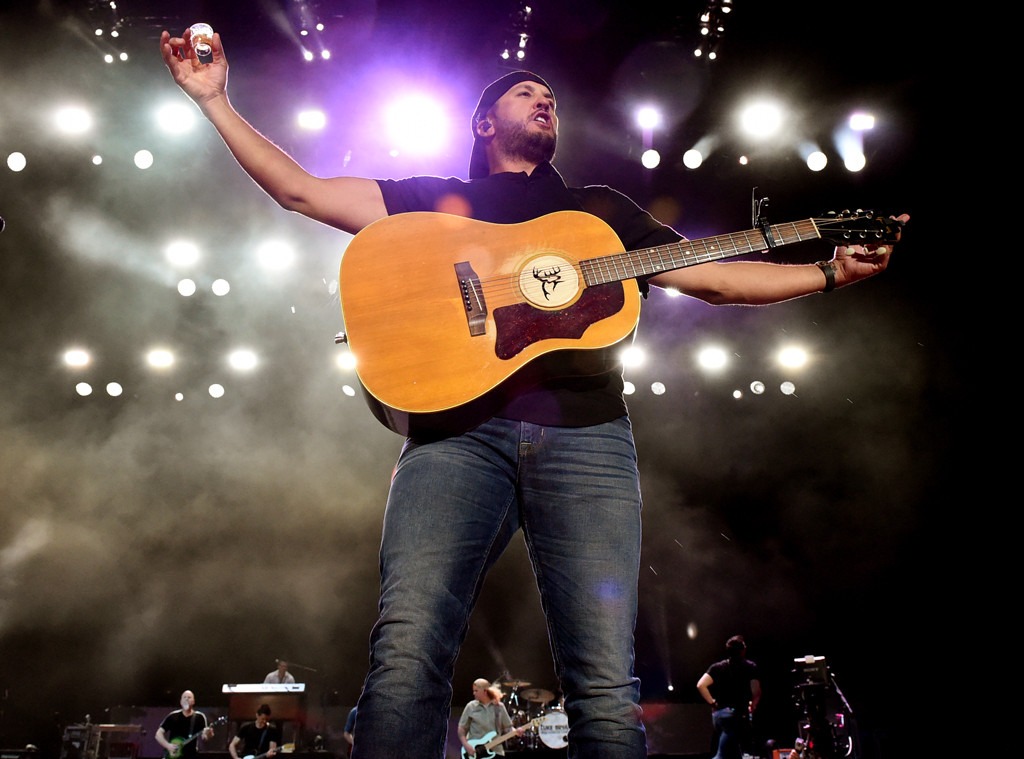 Kevin Winter/Getty Images for Stagecoach
Wanna party like Luke Bryan? Cool, grab some booze and just...go with the flow.
The 42-year-old brought his country rock star energy to the 2019 Stagecoach festival in Indio, California on Friday night. The returning headliner chugged beer and did shots during his set, which included songs such as "Light It Up," "Country Girl (Shake It for Me)," "Strip It Down," "Drunk on You," and "That's My Kind of Night."
At one point, he told the crowd that a solution if you had to go pee was just to go ahead and let it run down your leg because it would evaporate quickly, then paused and said, "Actually, forget I said that. Don't do that," according to the Palm Springs Desert Sun newspaper.
He sure knows how to party, that Luke Bryan.
Other performers on Friday night, the first day of Stagecoach 2019, included Cole Swindell, Kane Brown, Scotty McCreery, Russell Dickerson, Devin Dawson, and Poison's Bret Michaels.
On Saturday, headliner Sam Hunt will take the stage, as well as artists and bands like Luke Combs, Cam, Jessie James Decker, Tom Hanks' wife Rita Wilson, and Lynyrd Skynyrd. Sunday, the final day of the festival, will feature performances from headliner Jason Aldean, plus the likes of Old Dominion, Lauren Alaina, Jordan Davis, Danielle Bradbery, and Tom Jones.