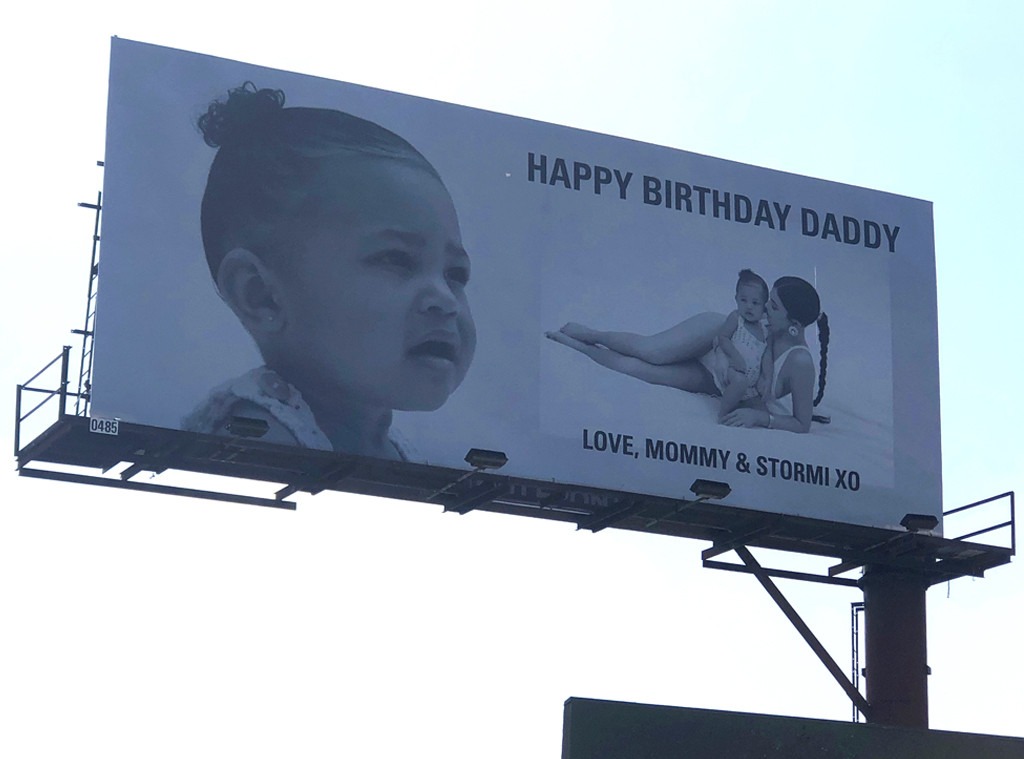 Ali Blair
Kylie Jenner is truly putting birthday cards to shame with her latest gift to Travis Scott. 
On Friday morning, residents of West Hollywood woke up to a surprising sight: a billboard of Kylie and Stormi. The black and white photo of the mother-daughter duo was plastered across the skyline in honor of Travis' upcoming 27th birthday. "Happy birthday, Daddy! Love, mommy & Stormi," the billboard reads.
This is just the tip of the birthday celebration iceberg. On Thursday night, the family of three celebrated the rapper's 27th year around the sun at a private screening of the Avengers: Endgame movie. Kylie, Travis and Stormi Webster got all dolled-up in their finest superhero attire. Stormi took on the role of the powerful Thor, Travis was Iron Flame and Kylie played the fierce Captain Lip Kit. 
"Oh, you didn't catch Iron Flame and Captain Lip Kit in the credits?" the 21-year-old joked in the caption of the pic. "Sucks 4 you."
Watch:
Kylie Jenner Throws Travis Scott "Avengers" Style B-Day Bash
"It was a fun and casual night," a source told E! News. "Kylie and Travis had a great time kicking off his birthday weekend. Everyone said the movie was awesome." 
Kris Jenner, Corey Gamble, Kanye West, Kourtney Kardashian, Kim Kardashian, Khloe Kardashian and Mason Disick got in on the fun too. Kim shared a peek of the tasty spreads available for the guest on her IG Story, which gave every single one of her followers a major case of FOMO.
Happy birthday, Travis!