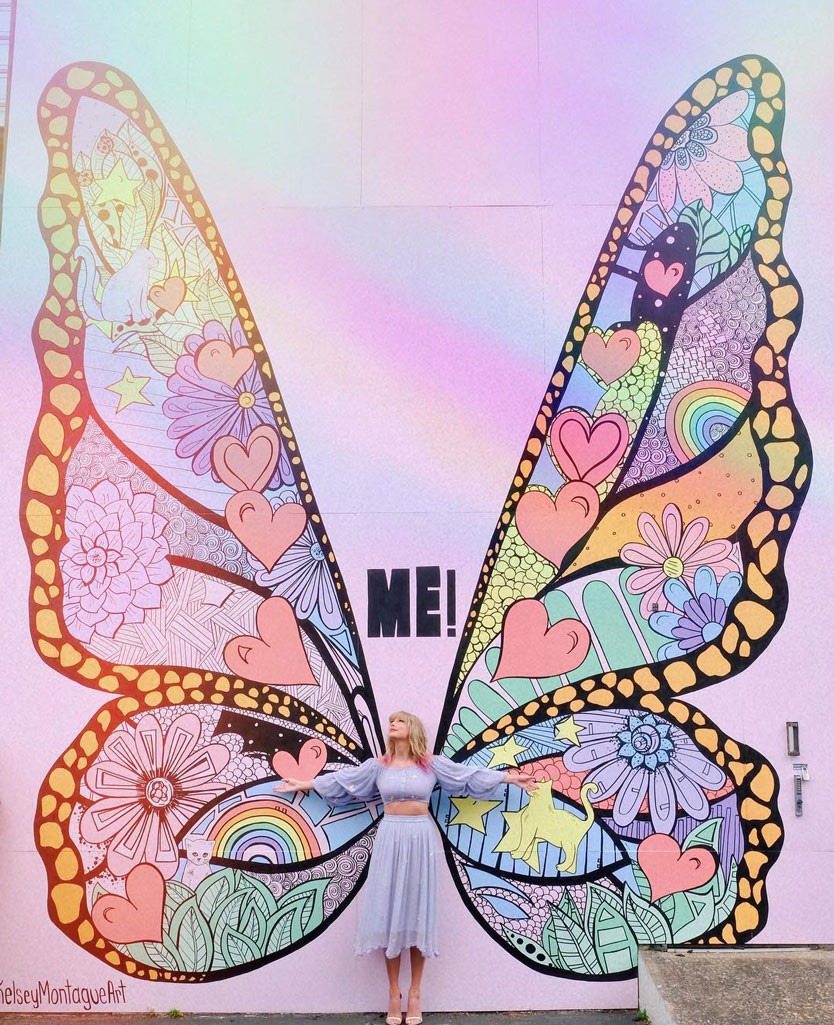 Instagram
Taylor Swift's "reputation" may precede her, but the superstar singer is showing the world her true self in her new song, "ME!"
During the Grammy winner's previous musical era, reputation, Swift addressed all of the rumors about her. The album was a recovery, a healing process for the star, who spent a good deal of time out of the spotlight prior to the album's release. Now, Swift is stepping into a new era, leaving behind all of the gossip and giving the world a glimpse into the real Taylor Swift.
At midnight on Friday, the 29-year-old star's collab with Panic! at the Disco's Brendon Urie was released. In the lyrics of the track, Swift, who wrote the song with Urie and Joel Little, sends a message to fans about self-love and accepting yourself for all that you are. Prior to the song's release, Swift spoke to Good Morning America co-anchor Robin Roberts about the meaning behind the song.
"ME! is a song about embracing your individuality and really celebrating it and owning it," Swift explained. "I think that with a pop song we have the ability to get a melody stuck in people's heads, and I just want it to be one that makes them feel better about themselves, not worse."
As we all step into this new Swift era, let's see all of the hidden messages in her instant hit "ME!"
Know Your Worth: "I promise that you'll never find another like me," Swift sings in the intro of the track. "I know that I'm a handful, baby, uh/I know I never think before I jump/And you're the kind of guy the ladies want/And there's a lot of cool chicks out there."
"I know that I went psycho on the phone," T.Swift continues. "I never leave well enough alone/And trouble's gonna follow where I go/And there's a lot of cool chicks out there."
But, with that said, Swift knows who she is and she owns that. 
"But one of these things is not like the others/Like a rainbow with all of the colors," Swift sings. "Baby doll, when it comes to a lover/I promise that you'll never find another like me! Oh, oh, oooh."
In this first part of the song, Swift is sending the message that nobody is perfect, everyone has flaws. But that's not a bad thing at all, it's what makes us all unique, it's what makes us individuals. Swift is saying, I know I may have done these things, I know I may act this way at times, but so what? That's what makes me, me.
A Love Worth Fighting For: In a later part of the "ME!," Swift recalls an argument that took place out in the rain.
"And when we had that fight out in the rain," Swift sings before indicating she started to walk away. But, instead of letting her go, Swift notes, "You ran after me and called my name."
That person didn't let her leave, as Urie sings, "I never wanna see you walk away/And there's a lot of lame guys out there."
"'Cause one of these things is not like the others/Livin' in winter, I am your summer," Swift and Urie sing. "Baby doll, when it comes to a lover/I promise that you'll never find another like, me! Oh, oh, oooh."
"I'm the only one of me/Let me keep you company," Urie sings before acknowledging, "You're the only one of you/Baby, that's the fun of you."
Spelling is Fun!: Towards the end of the song, Swift and Urie note that there's no "I" in "team," but there is a "me." Meaning, while a relationship or a friendship shouldn't be all about one person, it should be a compromise of two personalities. You shouldn't have to hide who you are or change who you are for another individual.
Urie goes on to declare, "And you can't spell 'awesome' without 'me.'"
In the end, as Swift said in her interview with Roberts, the song is about embracing your true self. Don't hide who you are just to be with someone or be friends with someone. That individual should accept you for who you are and everything that you love. 
It's safe to say that Swift is changing things up this era, with a fresh new outlook on life. At the beginning of Swift's repuation era, fans were met with visuals of snakes and fabricated headlines. This time around, Swift has greeted her fans with hearts, flowers, butterflies and a pastel color scheme. She's also provided us with a bop that we'll be playing on repeat for the foreseeable future.
You can listen to Swift and Urie's hit song "ME!" above!