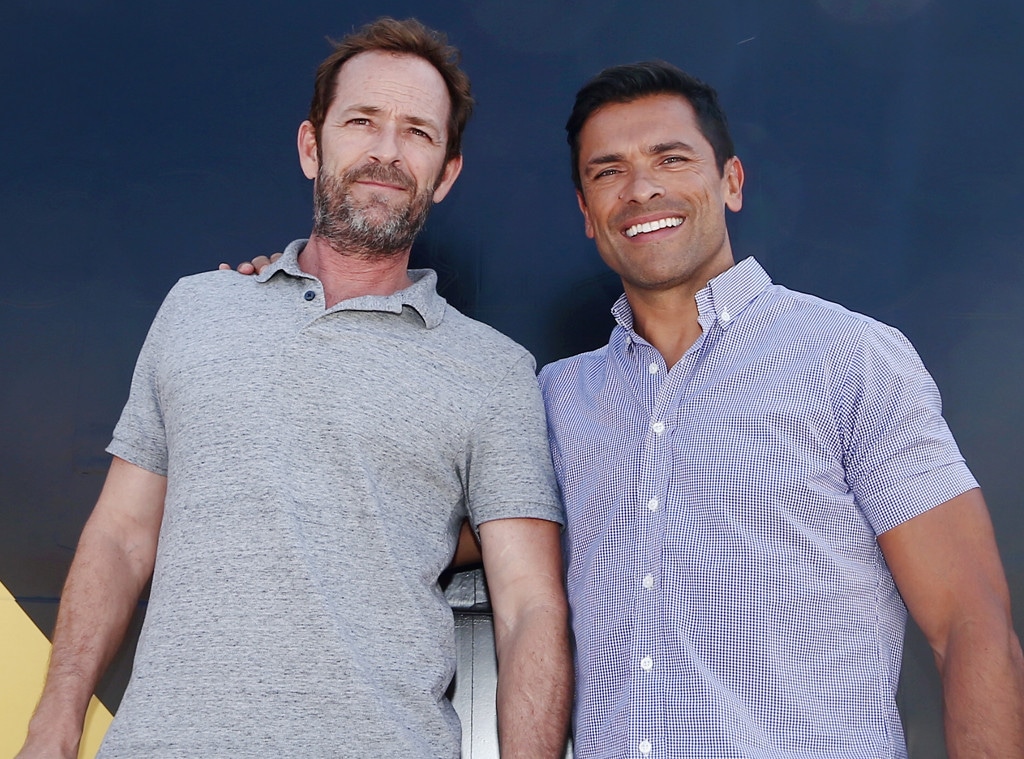 Tommaso Boddi/Getty Images for IMDb
Mark Consuelos will always remember Luke Perry as "one of the good ones."
On Wednesday, the CW aired the final episode of Riverdale that Perry filmed before his unexpected death from a stroke at age 52 in March. The actor played Fred Andrews, father of KJ Apa's character Archie Andrews, on all four seasons since the show's 2017 debut. Since season two, Consuelos has played antagonist Hiram Lodge, father of Camila Mendes's character Veronica Lodge. He met Perry more than a year ago, just before he joined the show.
"All the great things you've heard about Luke?" Consuelos, 48, told Esquire in comments posted on Thursday. "They're all true. That's who he was. He was an amazingly generous, kind person. You can't fake that. He was one of the good ones."
"I commiserated with my cast, we spent time together, we had meals over it," Consuelos told Esquire. "I reached out to the family and said what I had to say to them. That's all that was important to me. You know, about [grieving in] the public eye, sometimes it becomes about something else and I don't necessarily like that. It's not about me; it's about Luke."
"One thing about Luke that always struck me was the way he talked about his life," he told the outlet. "He had so many good stories, and he saw them as chapters in his life. He recalled them with such fondness, even if it was a s--tty time. He always found the wit and humor in these crazy situations. He always found the beauty in it. I knew him for such a short time and he had such an impact on me, and everyone around him. I feel grateful that maybe I was a passage, a page or two, in a chapter of his life."