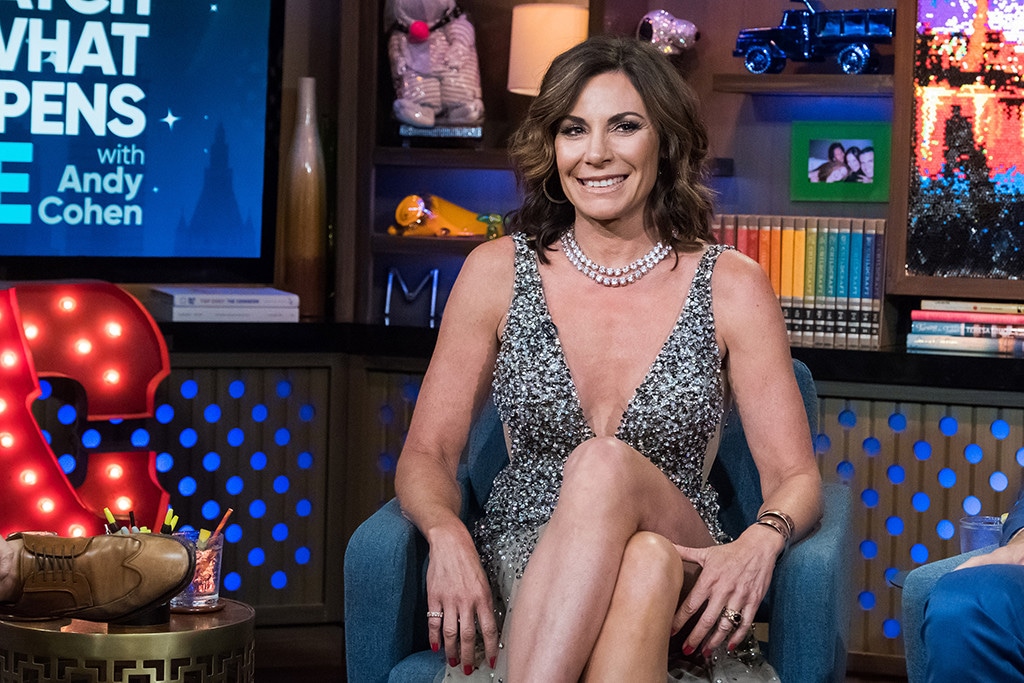 Charles Sykes/Bravo
In the words of Luann de Lesseps, "Everything's great!"
That's what she told Andy Cohen after the Watch What Happens Live host brought up some news he had seen. 
"I read just tonight that the case involving you and your kids has officially been dropped today," he asked the Real Housewives of New York City star. 
"That's right," she answered. "Everything's great. Everything's great with my kids."
Things didn't seem as great last summer when the reality star's first husband, Count Alexandre de Lesseps, and their two kids, Noel de Lesseps and Victoria de Lesseps, filed a lawsuit against her in July 2018 claiming she broke a stipulation in her 2009 divorce settlement.
"This action arises from Defendant's breach of a Stipulation of Settlement and related Judgment of Divorce by her failure to create a trust for the benefit of her children, her conversion of the trust's corpus and her present threat to abscond with money derived from the potential sale of the trust corpus and use it to purchase, for herself alone, a luxury home in upstate New York," the court documents obtained by E! News stated.
Charles Sykes/Bravo/NBCU Photo Bank via Getty Images
The documents stated that Luann never set up a trust for the children as part of the agreement since selling their marital home and purchasing her Sag Harbor, New York home in 2013."Defendant has never, since her purchase of the Premises, created the Trust or conveyed to her children, in Trust, an undivided one-half interest in the Premises," the court papers read.
The documents further alleged Luann "threatened" that she intended to sell the house and purchase a home in upstate New York.
Her ex and kids wanted the court to order de Lesseps to create the trust, convey to Noel and Victoria in the trust "an undivided one-half interest" in the Sag Harbor house "and render an account as trustee for her children, and petition for judicial settlement of same, on notice to Plaintiffs."
On the most recent season of the Bravo show, de Lesseps admitted to being "fixed" on buying a mansion in upstate New York amid her relapse. "I wanted that house more than anything. I would have sold my soul at that point—that's how bad I was," she told her friends. 
It's unclear what spurred her ex and children to drop the lawsuit and whether an agreement was reached privately. E! News has reached out to their attorneys for comment.  
As she later revealed in an August 2018 interview, finding out about the lawsuit contributed to her breaking her sobriety
Fast forward nearly a year later, de Lesseps confirmed to Cohen she has both the house in Sag Harbor and a different one in upstate New York. 
"We'll all be using all of our houses," she told him. "All together."
(E! and Bravo are both part of the NBCUniversal family.)