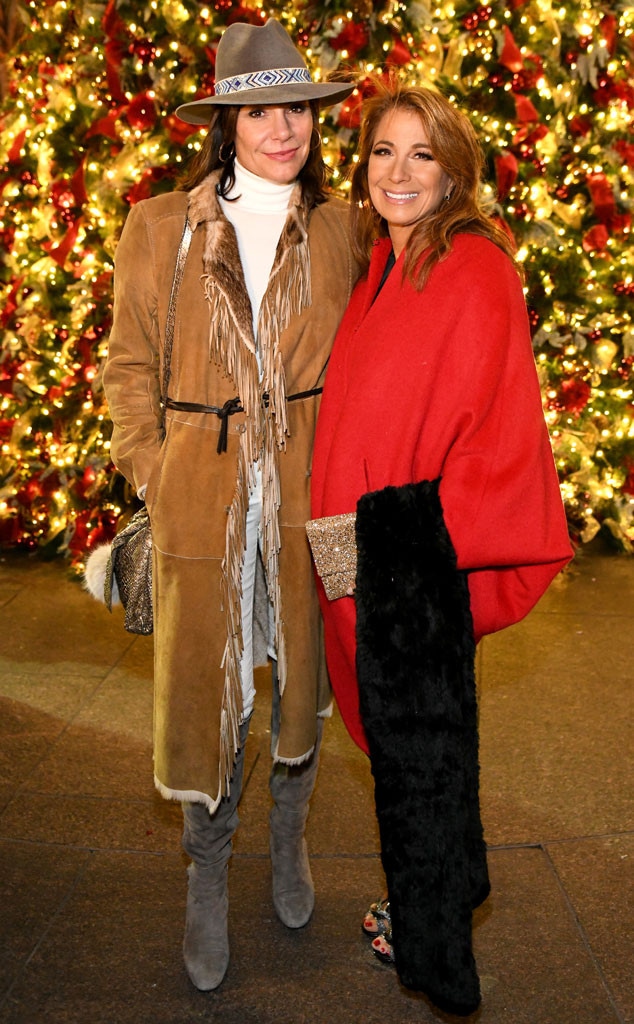 Craig Barritt/Getty Images for Lotte Place New York Palace
Is this 2008 or 2019? That is the question you'll ask yourself while watching this sneak peek from The Real Housewives of New York City.
In the below sneak peek, original RHONY cast member Jill Zarin returns to play tennis with Luann de Lesseps in a scene straight out of season one…in season 11. After Jill's dog gets whacked with a ball (?!), Jill takes a break from serving balls to get down to serving up the dramatic questions about Luann's sobriety.
"I have a question for you with your sobriety: How do you handle being in a nightclub situation?" Jill asks the cabaret singer.
"You know, it's not easy. I can deal with people drinking, I can't deal with sloppy," Luann says.
The two sober stars—Jill rarely drinks, she says she thinks she's allergic—bonded over watching others get sloppy.
During the conversation, Luann says she can't just have one or two drinks, she wants the whole bottle.
"I didn't drink at home, I didn't hide alcohol, I didn't do any of that. I am just a different alcoholic. The reason I say it that way is because most people wouldn't consider me an alcoholic at all," Luann says.
Jill continues pressing Luann for info on her drinking problem throughout the clip.
"One drink for me throws me off. A doctor that's very close to me, he said, 'You know what? You're not pretty when you drink.' I went, 'What?' He said, 'Yeah, your face changes, you're not pretty.' I started looking at pictures of myself and saw a face I didn't like," Luann says.
Watch the full clip below. Jill returns to RHONY in the Wednesday, May 1 episode.
The Real Housewives of New York City airs Wednesdays, 9 p.m. on Bravo.
(E! and Bravo are both part of the NBCUniversal family.)