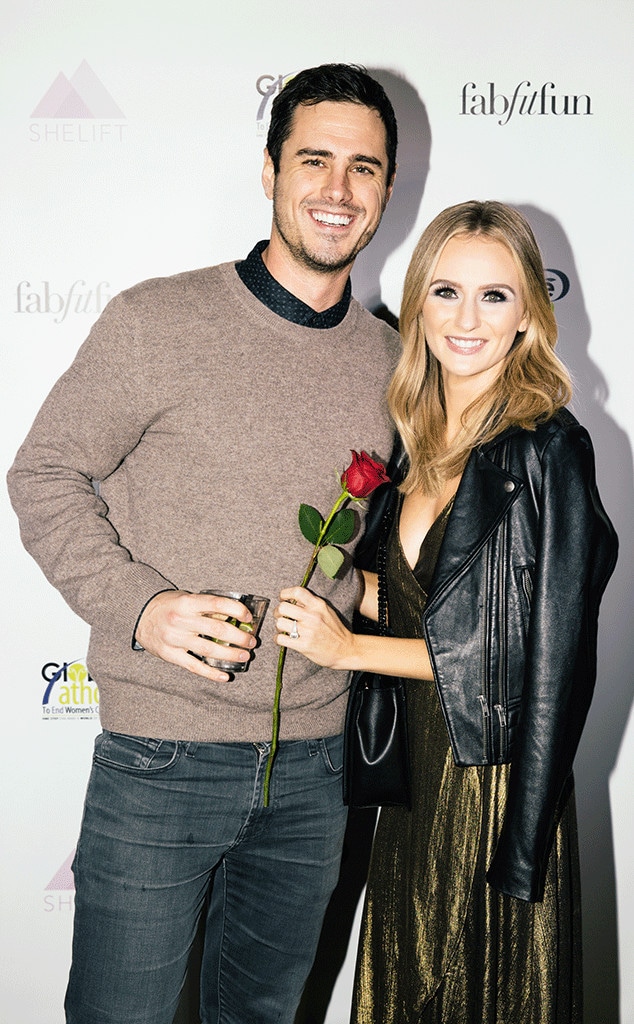 FabFitFun
Lauren Bushnell is setting the record straight about her ex-fiancé and former Bachelor star, Ben Higgins.
In a shocking revelation to all Bachelor Nation fans, the former contestant and winner admits the 30-year-old reality TV personality never really had her "whole heart." Despite having a year-long engagement with Higgins, Bushnell is keeping things real.
Sharing an intimate photo of herself and her country singer beau, Chris Lane, the 29-year-old reality TV star captioned her post, "My whole heart."
While many of her followers left sweet messages, like "happy for you" and "couple goals," one person asked, "Haven't your last 3 boyfriends been your whole heart?"
"Honestly no," Bushnell candidly responded. She continued, "I mean that's the truth. Lol looking back now that I know what it's supposed to feel like — they did not I just wanted them to."
While the 29-year-old lifestyle guru didn't explicitly call out her exes by name, she alluded to the fact that her past partners didn't get all of her heart.
Jordan Strauss/Invision/AP/REX/Shutterstock
In November 2018, E! News learned Bushnell began dating the 34-year-old "Fishin'" star. The couple made their red carpet debut at the 66th Annual BMI Country Awards in Nashville.
Earlier this year, the former Bachelor contestant revealed she moved in with her country singer boyfriend.
Of her relationship with Ben, the reality TV personality admitted the signs were there the day of the rose ceremony, before he picked her as the winner (of his heart). 
"There's so much doubt in your mind and I remember waking up that morning and I kind of had an idea that I was possibly going to get engaged and I remember having so much anxiety about it, which looking back, I don't know if that was my gut being like, wait, timing-wise, this is too rushed or what," Lauren told Reality Steve while speaking on his podcast.
She continued, "But I remember being really anxious that morning to the point where like I kind of snapped at my producer, which I had never done. We were super-close and good friends. I remember locking myself in the bathroom and being so overwhelmed and anxious."
"Now looking back," she said, "I wonder if it was my gut being like, this isn't the right timing. You guys need more time. I don't know. Who knows?"