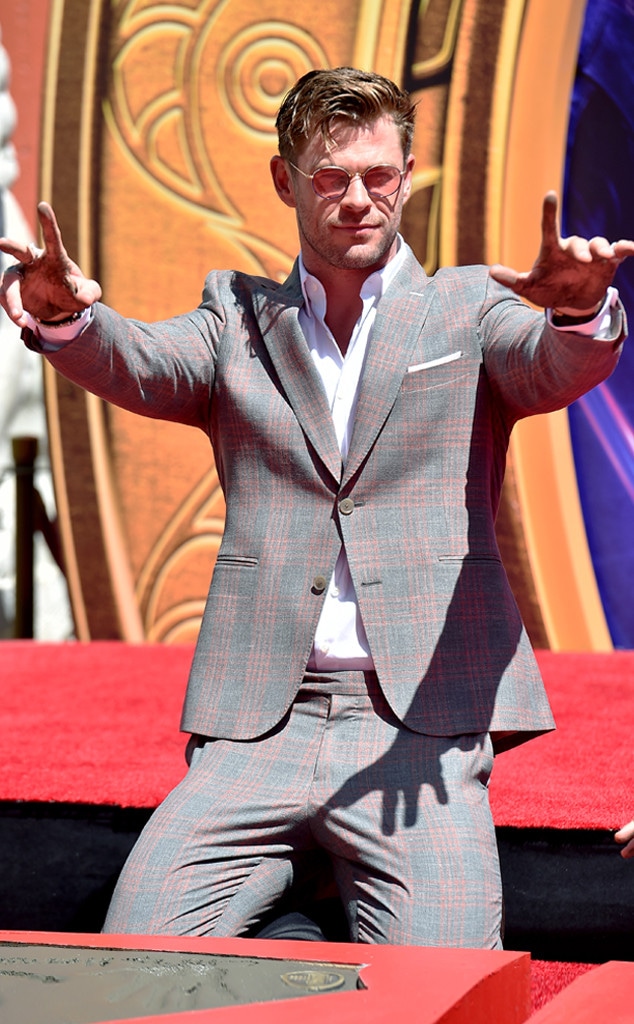 Axelle/Bauer-Griffin/FilmMagic
Not even superheroes are perfect with their hands!
As excitement continues to build for the release of Avengers: Endgame, many cast members decided to mark the occasion in a special way.
How about a nice handprint ceremony outside Hollywood's TCL Chinese Theatre?
Robert Downey Jr., Scarlett Johansson, Mark Ruffalo and Jeremy Renner were some of the stars happy to participate. But it's Chris Hemsworth's handprint that has pop culture fans chatting.
After observing pictures of Chris' name, some are convinced that the actor forgot the "t" in Hemsworth. "Did chris hemsworth misspell his last name or tried to squeeze all the letters in so they would fit?" one Twitter user wrote.
Another social media user added, "How is it that they practiced writing their names and putting their handprint and yet Chris Evans AND Chris Hemsworth both f--ked up their names."
Alberto E. Rodriguez/Getty Images for Disney
Okay, that last message is a bit dramatic. But it is true that the cast was able to practice before the big ceremony.
According to a photo obtained by Buzzfeed, Chris ran out of space to include the "s" in Evans during a trial run. But as they always say, practice makes perfect.
Ultimately, nobody was harmed in the making of this handprint ceremony and fans can soon see the finished product at Hollywood & Highland.
Until then, all signs and initial reviews point to the Avengers: Endgame being a can't miss movie event for pop culture fans.
"This movie's gonna blow ya socks off," Chris teased on Instagram after attending the Hollywood premiere earlier this week with wife Elsa Pataky. "#avengersendgame #marvel."
See it on the big screen this Friday at a theatre near you.