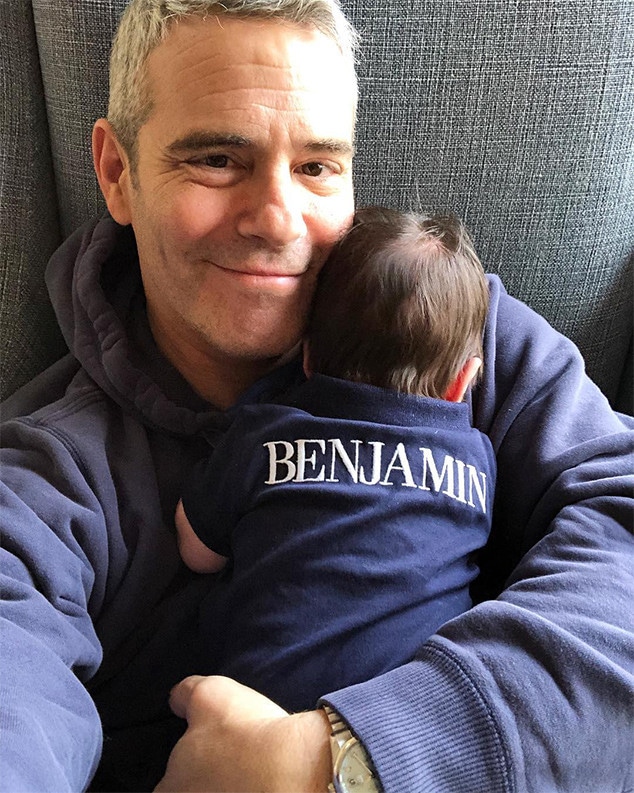 Instagram / Andy Cohen
Andy Cohen will never forget his best friend.
It's been more than 10 years since Natasha Richardson passed away after her fall on a Canadian ski slope.
But after nearly a decade, the Watch What Happens Live! host continues to live his life with one of his dear friend's greatest mantras.
While appearing on the latest Today Originals episode of "Quoted By … With Hoda," Andy recalled a quote that remains at the center of his life.
"One that I sat with was the chorus of 'Cabaret.' It's the title track from the musical Cabaret. 'What good is sitting alone in your room? Come hear the music play. Life is a cabaret, old chum. Come to the cabaret,'" Andy recalled to Hoda Kotb. "I think it's a mantra almost. Come hear the music. What are you doing inside? Live your life! Go out."
He continued, "And then the tenth anniversary of my dear friend Natasha Richardson's very untimely passing and if anything represented her, it was this sentiment. And not only did she win the Tony for this song, but there would be times where late at night, a group of friends would gather and we would coax her into singing that song."
Andy said the song and lyrics were "like a rallying cry" for how to live your life on this earth.
"It was so the way she lived her life every minute of it," he explained. "It speaks to me as something that remembers my friend and it speaks to me as part of the way I live my life in New York City and I know that my child will only add to that. I'll bring him out to hear the music play. It's how I want him to live my life."
During the candid discussion, the new dad also opened up about parenthood. More than two months after welcoming a baby boy via surrogate, the Bravo host believes baby Benjamin arrived right on time.
"I feel like everything that has happened in my life has happened at the right time and for a reason," Andy shared. "I feel like he came at the right time. I wasn't ready for him to come. I was too busy at the cabaret. Now I'm ready to bring him to the cabaret."