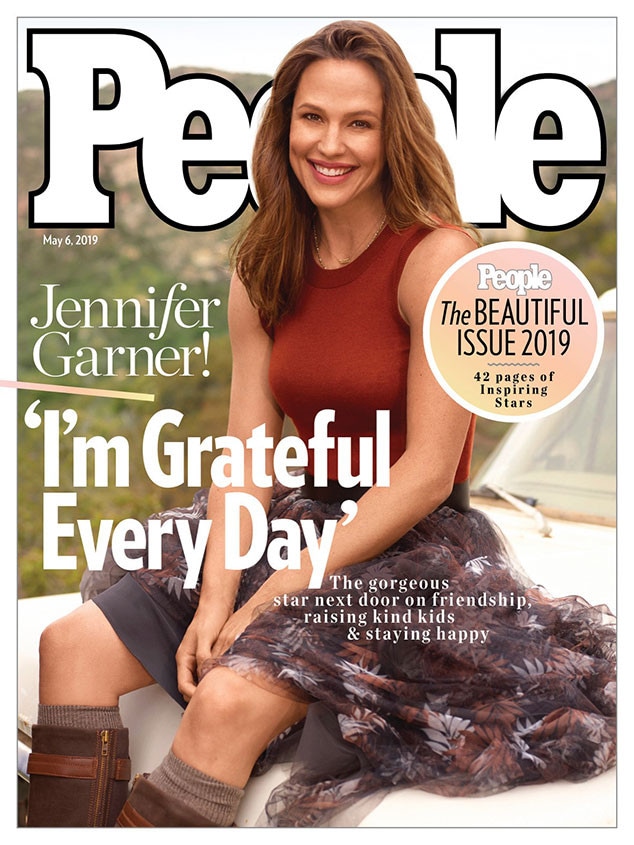 Courtesy of People
Jennifer Garner has a new magazine cover to spot while she's in the grocery store checkout line.
The actress has been revealed as People's "Beautiful Issue" cover star. As has become tradition for nearly 30 years, a famous woman is selected to appear on the annual issue and for 2019, its none other Garner, our movie BFF. 
While fans will most likely see the cover while their tomatoes and loaf of bread are being rung up, you may have also seen another magazine cover claiming Garner and fellow actress Reese Witherspoon have "baby bombshells."
"I'm 47," Garner retorted about the Ok! report to Ellen DeGeneres on Wednesday. "We've wrapped it up."
The star quipped, "Reese on the other hand...she is definitely pregnant. She's having twins."
Of course, that's not actually true. "I'm kidding," Garner clarified. "No, she'll kill me."
Meanwhile, you might be surprised to know the comment Garner gets regularly from fans while out and about, perhaps even at the grocery store. 
"They tell me I'm prettier in person than I am on screen," she shared with People. "You might as well see it for the compliment that they mean it to be. That happens, if I'm out and about, every day at some point. I don't know what it is, but that is by far what I hear the most."