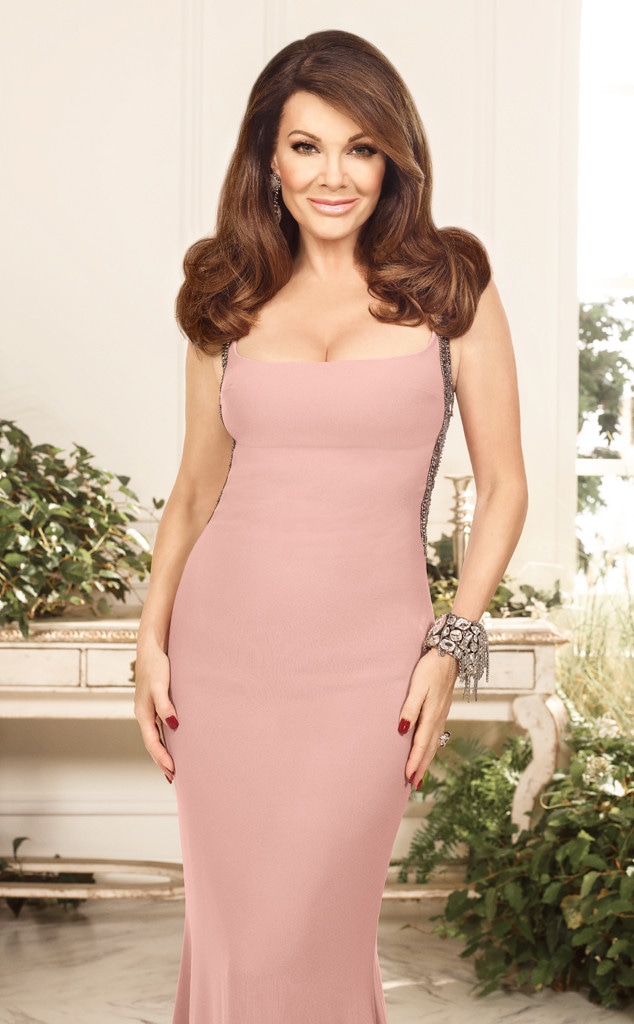 Tommy Garcia/Bravo
The ninth season of The Real Housewives of Beverly Hills is different, not just for viewers, but for one of the show's original stars as well. Lisa Vanderpump began filming the new season following the death of her brother and quickly became involved in an ongoing roundabout fight regarding a puppy, Teddi Mellencamp and Dorit Kemsley. Puppygate, as it's called by viewers and the ladies of RHOBH, saw Kyle Richards confront her fellow OG cast member and friend, and that confrontation quickly escalated to an argument that ended with Kyle being thrown out of Lisa's house.
And here we are. All this over text messages, a rehomed dog and a story in an online tabloid.
Lisa Vanderpump didn't really film with her RHOBH costars after that. In the Tuesday, April 23 episode, she had lunch with Denise Richards and in a preview for the Wednesday, May 1 episode, she is seen with Dorit in an attempt to salvage their friendship.
Following the major fights, reports surfaced that Lisa had quit the show and wouldn't be returning following season nine. That may not be the case now.
"It depends. I can't say," Lisa said on The Real Housewives of Beverly Hills after show.
However, Lisa did reveal she's not watching the show this season because "it's no fun being the recipient of everyone ganging up on you."
On the after show, Lisa again voiced comparisons to seasons two, four and six, regarding how certain women approached her and friendship.
"I don't want to be a victim, I'm just talking about my emotional feelings. When you go through a really, kind of desperate time yourself, the people that are there next to you, holding your hand and supporting you, I think will forever kind of be etched in your mind as the people that got you through something. I think the people that maybe aren't there, you suddenly realize that you could possibly do without," she said.
"I think eight years ago, I had no real understanding of what I was going to get into, but it was exciting. [Adrienne Maloof] lived across the road from me, [Taylor Armstrong] was a friend of Adrienne's, [Camille Grammer] I knew vaguely because she used to live in the same gated community, Kyle I knew pretty well, and [Kim Richards] through Kyle, so it was very organic," she said. "I think we were really just out to have a good time, but this season feels different. I think that was because I was emotionally in a very different place than I have been for the last eight years."
See if the friendships can be salvaged on The Real Housewives of Beverly Hills, airing Tuesdays, 9 p.m. on Bravo.
(E! and Bravo are both part of the NBCUniversal family.)