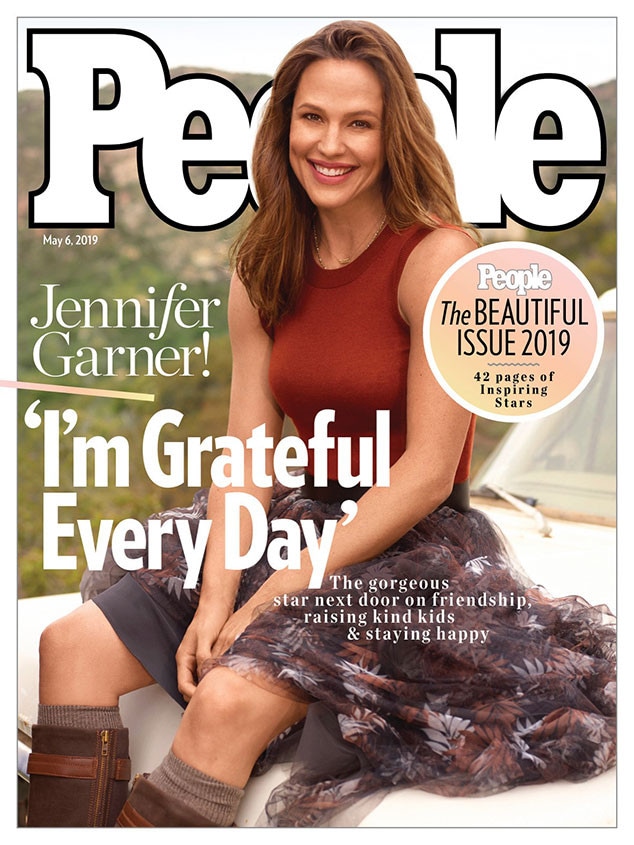 Courtesy of People
People's "Beautiful Issue" 2019 cover star needs no introduction. 
As has become customary over the last nearly 30 years, the magazine announced its cover star for the annual "Beautiful Issue" on Tuesday night and the lucky lady is none other than Jennifer Garner. 
Her down-to-earth way of living, charitable deeds and focus on being the best version of herself are just a few of the reasons why she was chosen to cover the Beautiful Issue for this year, and it's safe to say the actress is flattered by the honor. 
Although, the 13 Going on 30 star notes in the press release that she never saw herself as being particularly "attractive," even in her younger years. "Looks weren't a big deal in my family. I don't think my parents ever said 'You're pretty' and so we just didn't think about it," she tells the magazine. 
Of course, the title can have a flattering effect. "I feel more beautiful [now] and I have decided that for the whole week that the magazine is out, no one is allowed to look me directly in my eyes," Pink joked to Ellen DeGeneres last year.
The star joins a very famous list, including Pink, who was chosen for last year's issue, as well as Julia Roberts, who has appeared on the cover a record-setting five times. 
A decade ago in 2009, Christina Applegate was the cover star, while in 1999, Michelle Pfeiffer appeared for the second time. 
This year's issue hits newsstands on Friday.