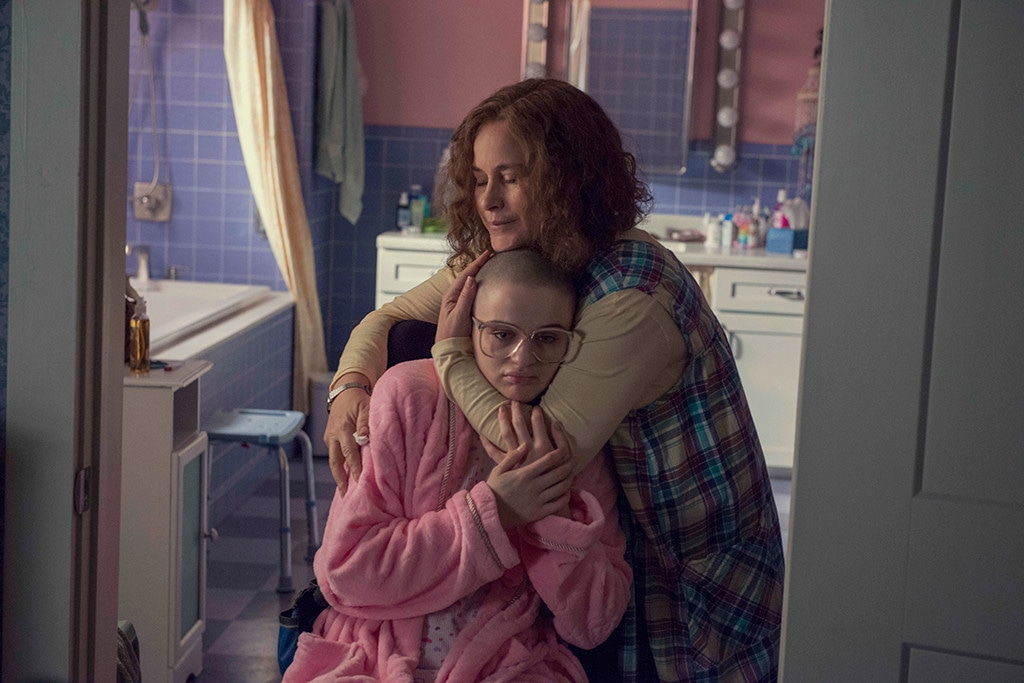 Hulu
Something happened on set of The Act, something special, something that doesn't always happen: a bond was formed for two people, Patricia Arquette and Joey King.
The two women play mother and daughter, Dee Dee Blanchard and Gypsy Rose Blanchard, in the true-crime series based on real events surrounding Dee Dee's murder.
"For me, I've picked up so many friends along the way doing what I do. It is normal for me to stay in contact with people I've worked with, but my relationship with Patricia, I would say is very different from any relationship I've ever had with an actor on set. Her and I went through so much together and I learned so much from her. She just became like family to me," King told E! News.
In the series, Dee Dee is murdered by Gypsy's boyfriend after Gypsy grows independent and learns she's not sick, despite years of being told and treated otherwise by her mother. Arquette took on a maternal role with the 19-year-old King, one that carried over after they stopped filming.
"She really took a lot of care in making sure I was safe and OK on set…I had a couple nude scenes and she was right there making sure everyone was doing what they were supposed to do, and every monitor was turned the way it was supposed to be turned. That kind of thing. It means so much when someone you admire and love takes such good care of you. I got sick on set one time and she made me chicken soup," King said. "She taught me what kind people are like, you know?...My relationship with Patricia is completely unique to anything I've ever felt before."
If the opportunity arises, King is ready to collaborate with the Oscar winner again.
"I know I would be. I loved working with her. She's just absolutely incredible. I do hope we get the chance to share the screen together again someday," King said.
The Act is streaming on Hulu.