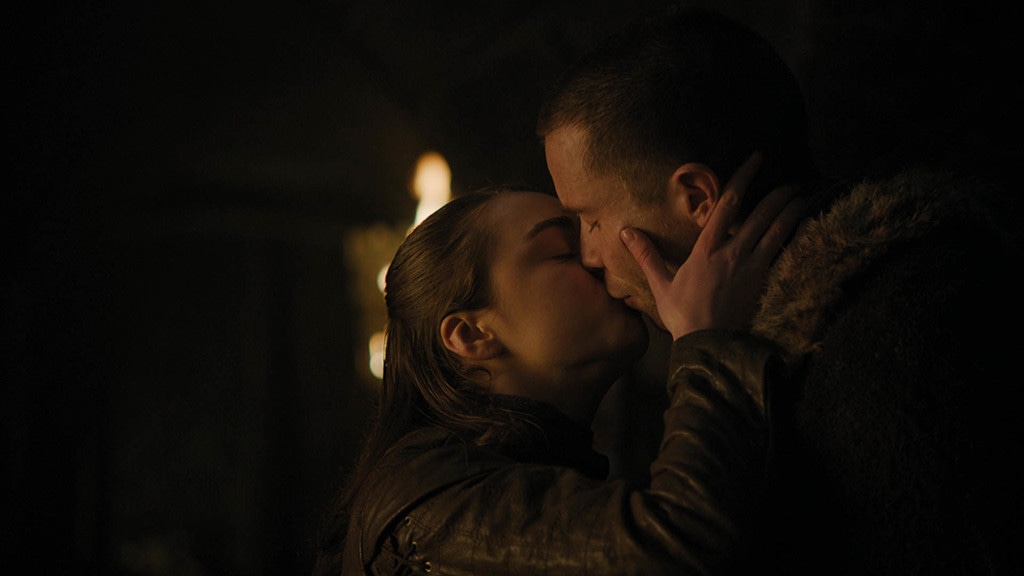 HBO
It was a first for Maisie Williams in "A Knight of the Seven Kingdoms," the second episode of Game of Thrones' final season. A first for the 22-year-old actor that left a few people uncomfortable. Warning, spoilers ahead!
In the Sunday, April 21 episode, on the eve of the battle with the Night King at Winterfell, Williams' Arya Stark has sex for the first time with Gendry (Joe Dempsie). Arya is 18 in the show. Williams has been playing her since she was 12 years old. Some people took issue with the scene. To that, Williams said on Twitter, "if u feel uncomfortable just know that my mother and my step dad and my 2 sisters and my 4 brothers have all probably watched this too ahahakillmeehehe."
In an interview with EW, Williams said she was allowed to control the amount of skin she showed in the scene—and she originally thought the whole thing was a prank by David Benioff and D.B. Weiss. It wasn't.
"This is something she's stayed away from, an emotion we've never really seen her engage with. David and Dan were like, 'It's the end of the world, what else would you have her do?' This may be is a moment where Arya accepts death tomorrow, which she never does — 'Not Today,'" Williams said. "So, it was that moment where she says, 'We're probably going to die tomorrow, I want to know what this feels like before that happens.' It's interesting to see Arya be a bit more human, speak more normally about things people are scared of."
"In honor of Easter, I guess Game of Thrones wanted the storyline to have a little Easter bunny hop-hop-hopping into that p---y. And that's the tea," Turner said, punctuating the line with a sip of wine.
Game of Thrones airs Sundays, 9 p.m. on HBO.