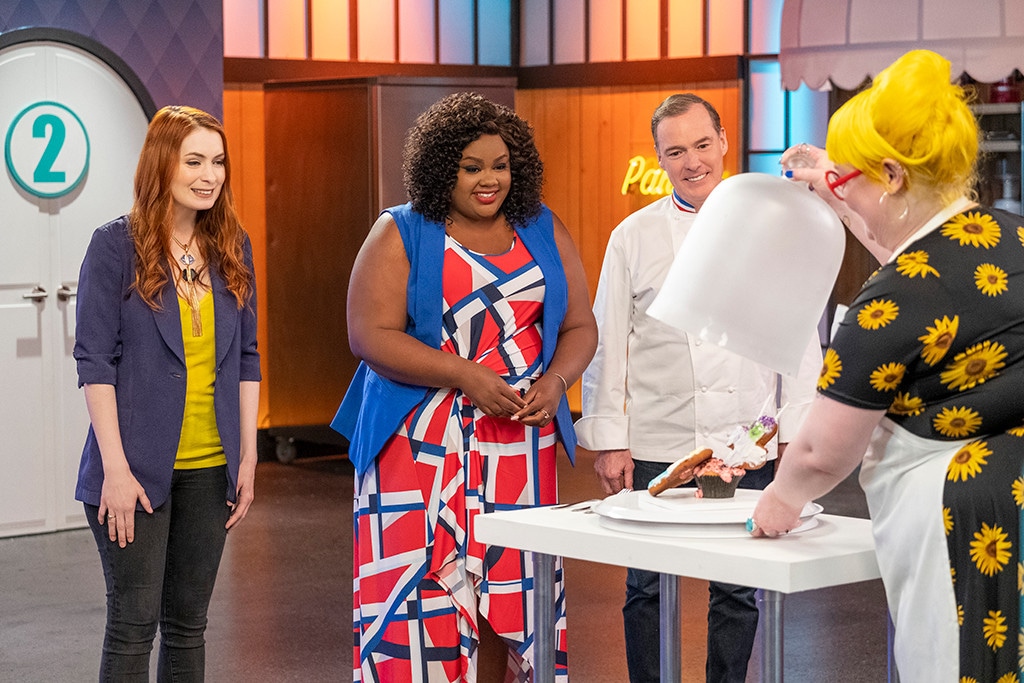 Netflix
Has your life been missing baking disasters? Fear not, Nailed It! season three is almost here.
Netflix revealed the fan-favorite cake baking competition series returns on May 17 with six new episodes full of disastrous creations. Nicole Byer and Jacques Torres are back for another go of sweet treats. Well, sweet treats really depends on the competitor.
Here's a breakdown of the six episodes, Marvel fans take note.
"The Marvel Episode!"
The bakers take on Marvel superhero-themed cupcakes with cookie toppers, then in the second round they tackle a daunting Black Panther cake. Felicia Day joins the panel as guest.
"Cake-O-Phobia"
Book cookies and a creepy clown cake that tastes like cotton candy take center stage. Baking magician Natalie Sideserf joins the judge's panel as guest.
 
"Masterpiece or Disasterpiece?"
The contestants must use gingerbread for self-portraits and sculpt a cake replica of Michelangelo's "David." Actress and comedian Betsy Sodaro joins Nicole and Jacques on the panel.
"Prehistoric Bakes"
It's a trip to the past with inside-out Neanderthal cupcakes and a tropical-flavored T. rex cake. YouTube star and baker Rosanna Pansino guest judges.
 
"Oui Can't Bake!"
Cupcakes and cookies take backseat to perfectly puffed éclairs. In the second round, the competitors must make a layered bust of Napoleon Bonaparte. Pastry master Hubert Keller joins the panel.
"Ready to Wear, Ready to Eat"
It's called fashion, sweetie! The bakers attempt fondant-covered doll cakes and an edible headdress heaped with fruit in this installment. Humorist and pastry chef Charles Phoenix guest judges.
The series is produced by Magical Elves, with Dan Cutforth, Jane Lipsitz, Casey Kriley, Patrick J. Doody, Daniel Calin and Gayle Gawlowski serving as executive producers. Jo Sharon is co-executive producer.
Nailed It! returns May 17 on Netflix.