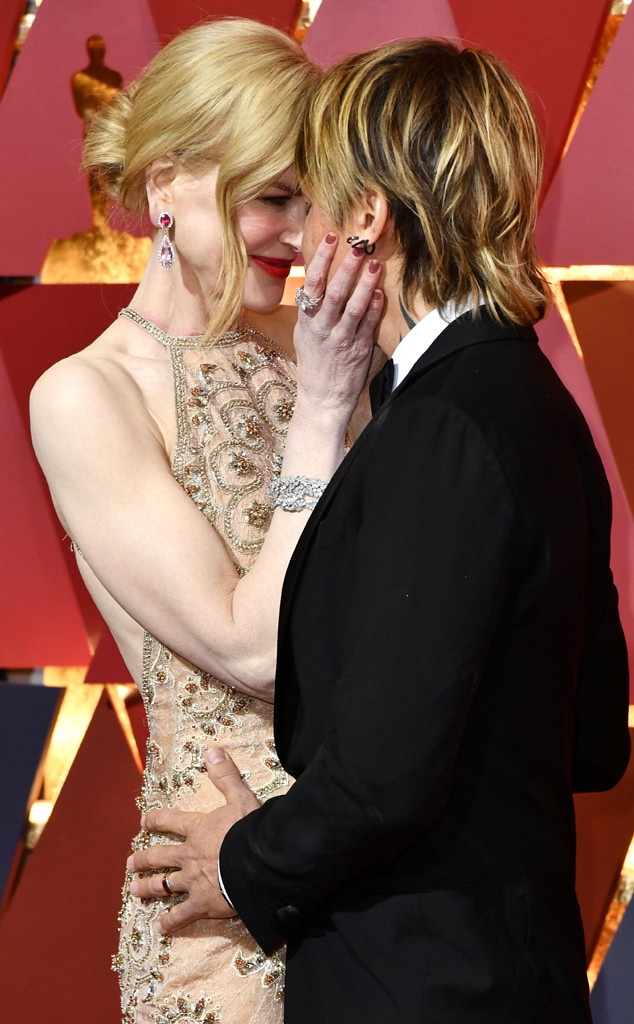 Rob Latour/REX/Shutterstock
Nicole Kidman and Keith Urban are a power couple—on the red carpet and the road. 
It's no secret the wife and husband of more than a decade are also two of the biggest figures in the movie and music industries. While Kidman dominates the big and small screens alike with an Oscar, Emmys and Golden Globe awards to her name, the actress is also happy to support her man when its time to tour. 
"I love that Keith is a guitar player and a singer, but his passion is guitar and writing music," she described to Vanity Fair. "That's what I'm around every day."
In a newly published interview with the magazine for the May issue, Vanity Fair reported Kidman loves being a "tour wife" to her Grammy-winning husband. To boot, she apparently has a very useful skill of being able to memorize his tour dates and schedule in "one glance," according to the magazine. 
As they approach their 13th wedding anniversary in June, the couple, who share daughters Sunday and Faith, seem to have found harmony with each other. 
"[It's] extremely simple with what we want from each other and what we want from a relationship. Just peas in a pod in that regard," Kidman told the magazine. 
Kidman also gave an update on her mostly private kids, both her youngsters with Urban and her grown kids, 26-year-old Isabella and 24-year-old Connor, with ex Tom Cruise. She told the magazine Connor lives in Miami and works in music while Bella is married, lives outside of London and launched an eponymous T-shirt line. 
"You know, she really feels more English. We lived there for Eyes Wide Shut, Mission Impossible, and The Portrait of a Lady," Kidman recalled to Vanity Fair. "They both had English accents when they were little."
As for her 8 and 10-year-old daughters, they play instruments like their dad and Sunday even made a movie with her friends on her iPad. However, in regard to technology, Kidman upholds a particular policy. 
"They don't have a phone and I don't allow them to have an Instagram," she told the magazine. "I try to keep some sort of boundaries."
The May 2019 issue of Vanity Fair hits newsstands nationally on May 7.